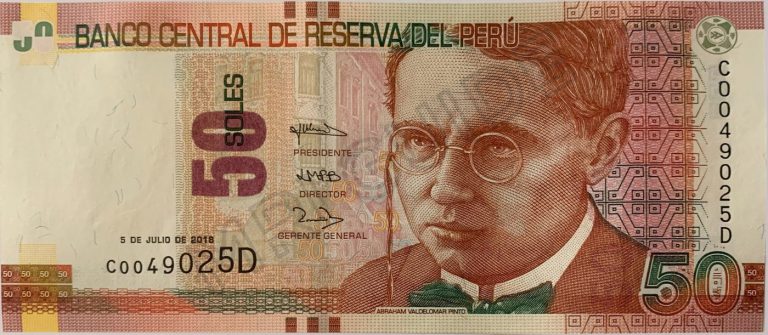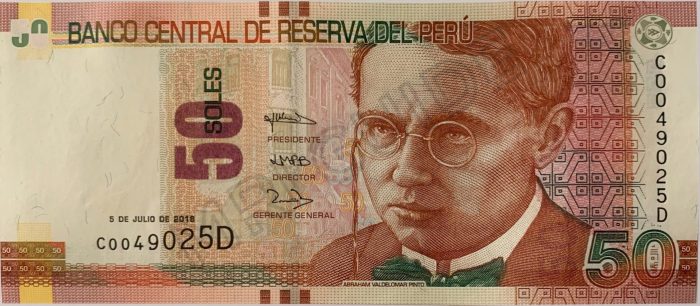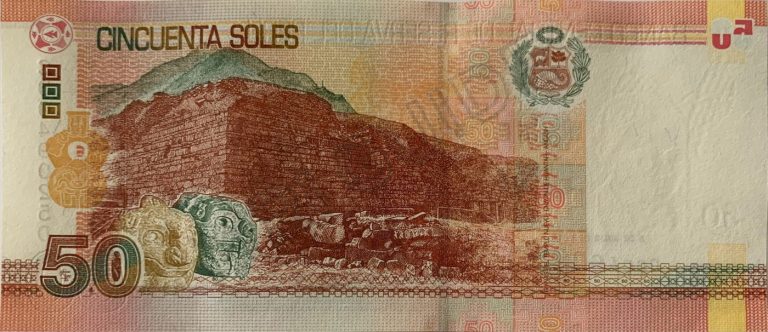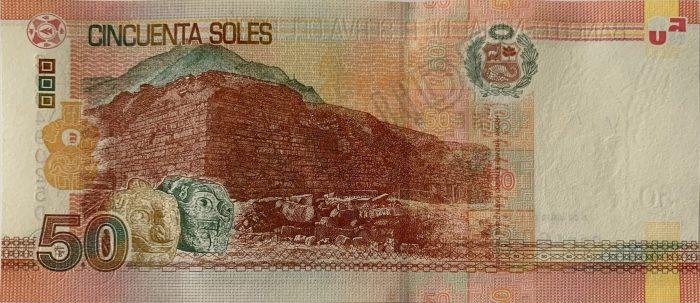 You saw it here first…
Banco Central de Reserva del Perú has issued very recently the new banknote 0f 50 soles without the word "NUEVOS" (PEN50.3).
This denomination, as well as those of 10 soles (PEN10.3B) and 20 soles (PEN20.3B) dated 2018 also recently released were printed in Indonesia by Peruri, the state banknote printers.
Peruri is also now working in the printing of the new Peruvian family of banknotes which will commemorate the Independence Bicentennial.
Courtesy: Gabriel's Numismatic Market, LLC; Román Ostos; Peruvian Embassy in Indonesia.
Click here to order the MRI BANKERS' GUIDE TO FOREIGN CURRENCY™
*** Would you like to share your comments, corrections or news? Please contact info@mriguide.com
©2021  MRI BANKERS' GUIDE TO FOREIGN CURRENCY™. All rights reserved.
« More posts