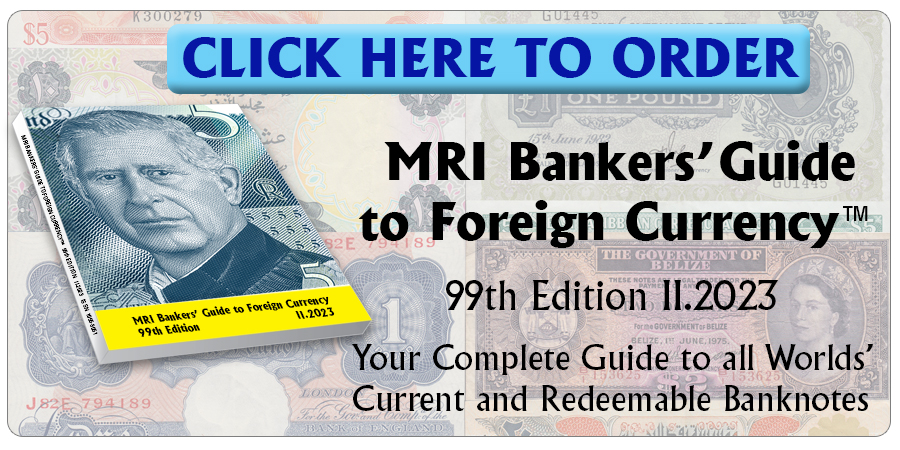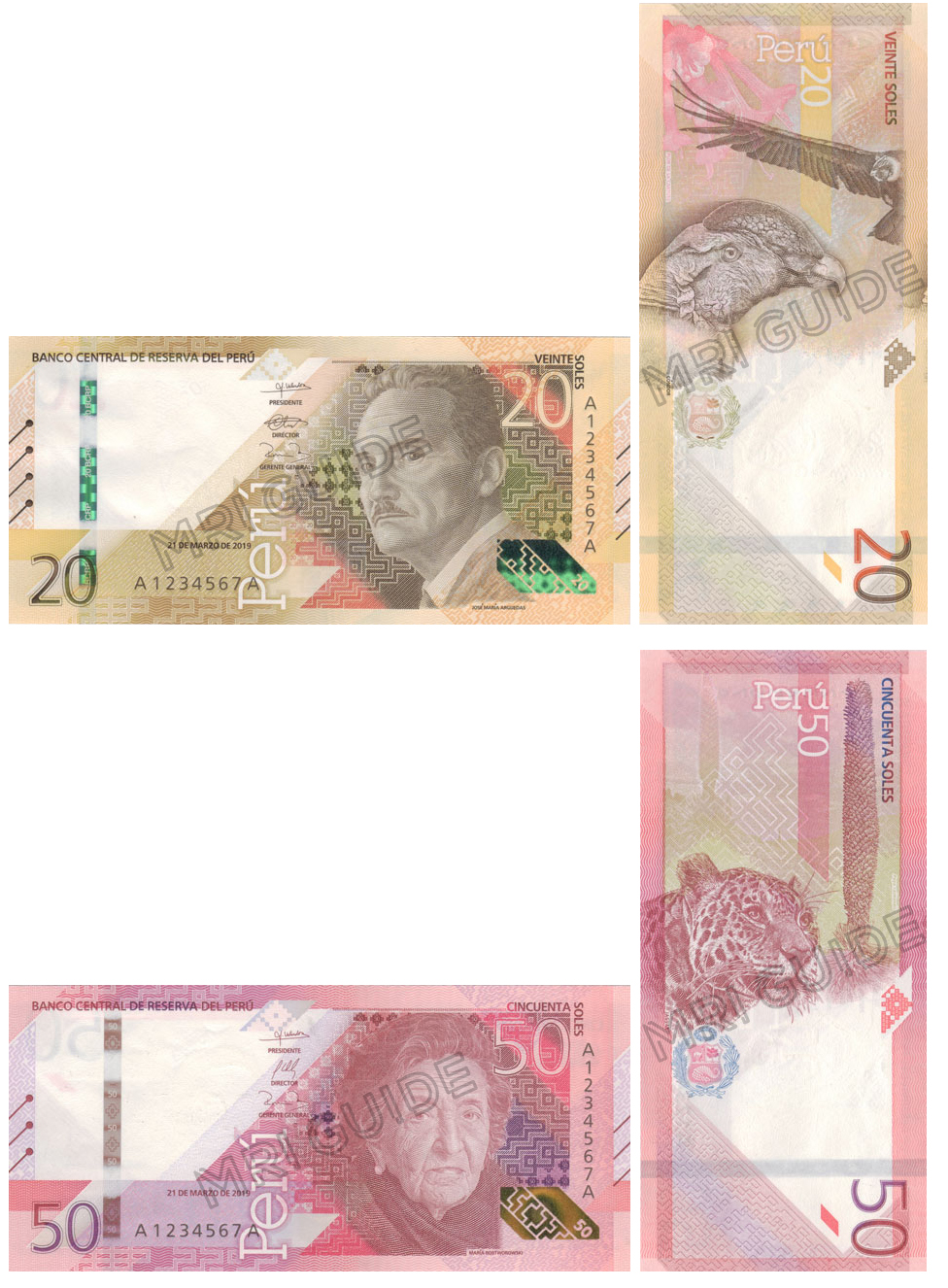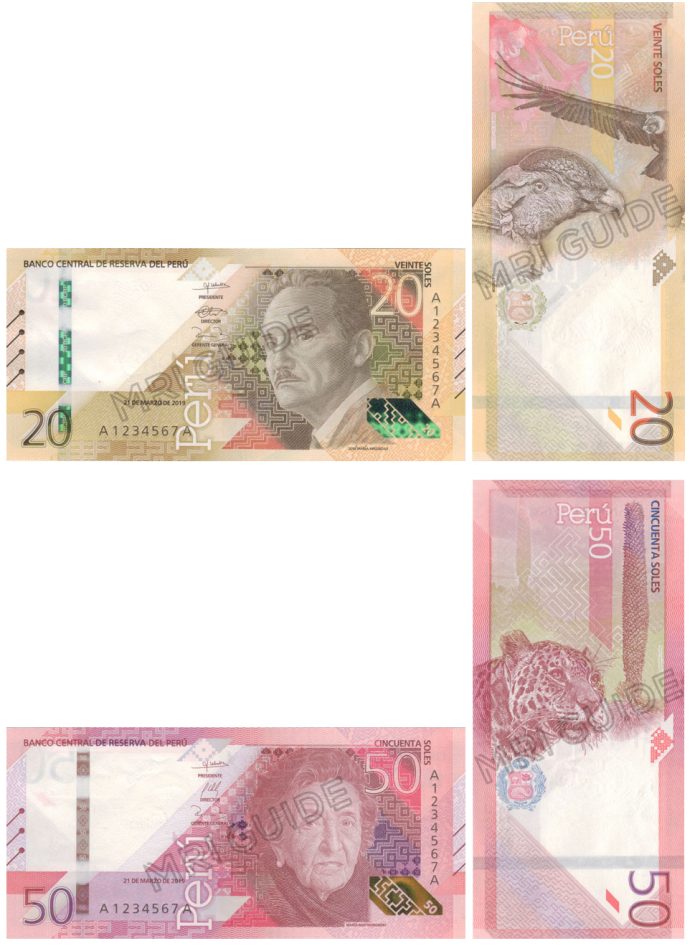 The Banco Central de Reservas del Perú issued today two new banknotes:
The 20 soles (PEN20.4) note has in the front the portrait of author and ethnologist José María Arguedas Altamirano. The back shows a Andean condor and a Cantuta flower. 
On the 50 soles (PEN50.4) the front shows the portrait of historian María Rostworowski, with a jaguar and a Puya Raimondi flower.
There will also be a note of 200 soles (PEN200.4) to be issued at a later date, which will honor graphic artist Tilsa Tsuchiya.
All the new banknotes are of the same size of prior issues. All older notes expressed in "nuevos soles" or "soles" issued since 1991 remain legal tender, although the first series issued up to 2006 may be refused because these are rarely seen in use.
Source: Banco Central de Reserva del Perú
©2022  MRI BANKERS' GUIDE TO FOREIGN CURRENCY™. All rights reserved.

« More posts