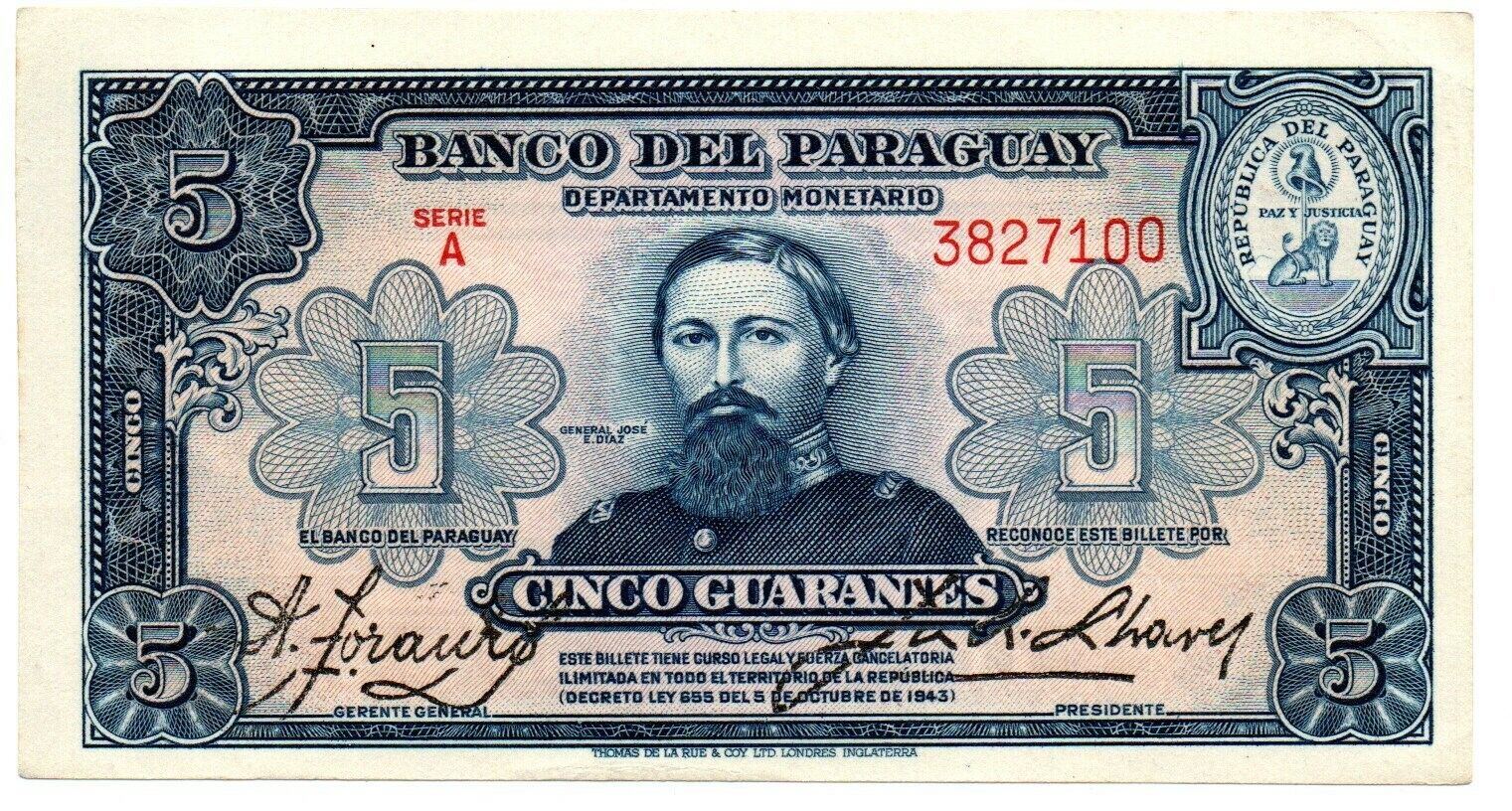 De La Rue, PWPW S.A., Crane AB, Oberthur Fiduciairie, G+D Technology, Koenig and Bauer and Orell Füssli were the seven companies that presented bids to the Banco Central del Paraguay for the service of Design and Materials for the new family of banknotes to be issued from 2023
The services mentioned include presentation of models with new designs and specification of substrates and security features.
The new family is prepared in celebration of the 80th Anniversary of the creation of the guaraní, which replaced in 1943 the peso fuerte at the ratio of 100 to 1.
The estimated cost of the phase of the project is USD 1,136,000.
Source: ABCcolor
Courtesy: Cleophas Schockem.
Click here to order the MRI BANKERS' GUIDE TO FOREIGN CURRENCY™
*** Would you like to share your comments, corrections or news? Please contact info@mriguide.com
©2022  MRI BANKERS' GUIDE TO FOREIGN CURRENCY™. All rights reserved. 


« More posts