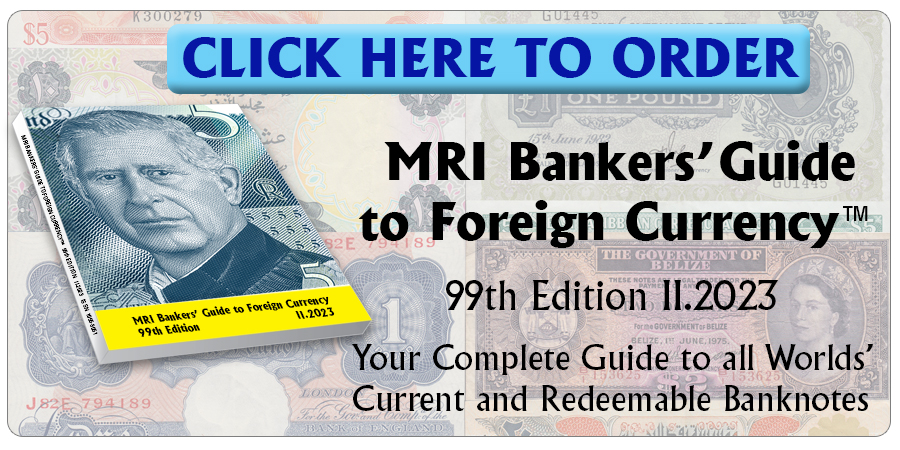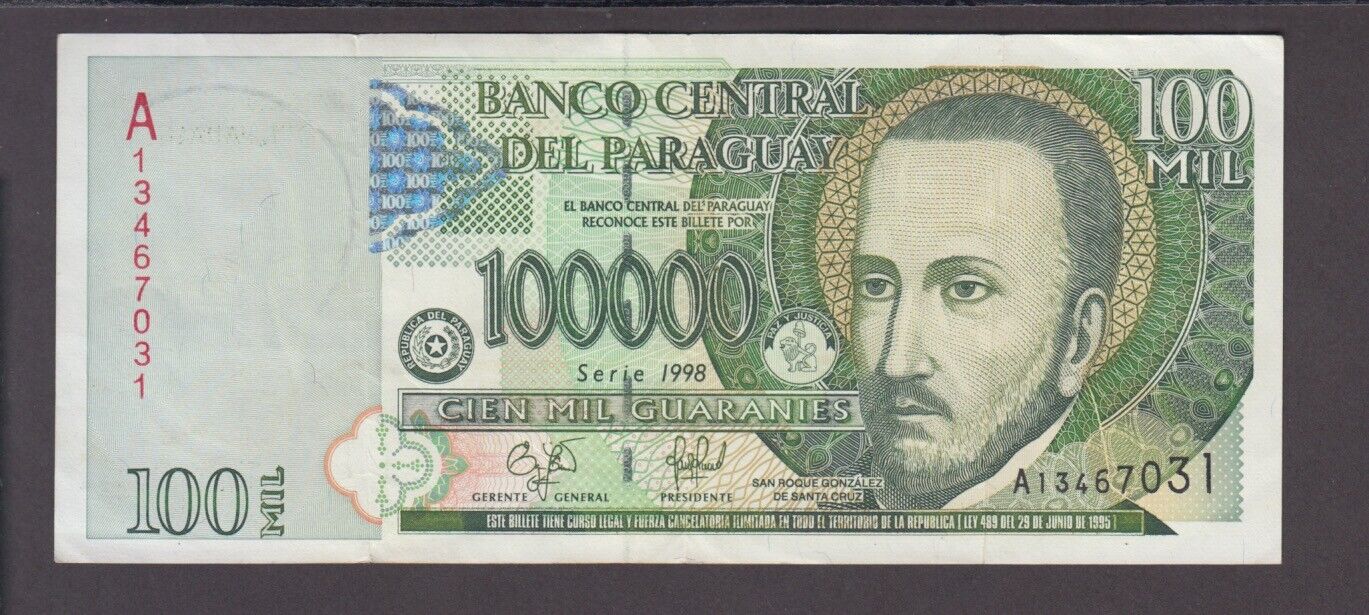 Banco Central del Paraguay announced yesterday that it is preparing a new family of banknotes. 
Current denominations and their substrates will be maintained; their width will be staggered to help the visually impaired; motifs and designs will be changed, and security features updated.
Once studies of new designs and technical details are completed International Bids will be called as supplies of new banknotes are required. 
Once released the new banknotes will co-circulate with the current ones.
The MRI BANKERS' GUIDE TO FOREIGN CURRENCY™ code numbers for the new banknotes will be:
    2,000 guaranies      PYG2,000.2
    5,000 guaranies     PYG.5,000.5
  10,000 guaranies    PYG10,000.5
  20,000 guaranies   PYG20,000.4
  50,000 guaranies    PYG50,000.4
100,000 guaranies  PYG100,000.4
Source: Banco Central del Paraguay
Courtesy: Alex Zlotin, Gabriel's Numismatic Market, LLC
Order the MRI BANKERS' GUIDE TO FOREIGN CURRENCY™
©2022  MRI BANKERS' GUIDE TO FOREIGN CURRENCY™. All rights reserved


« More posts