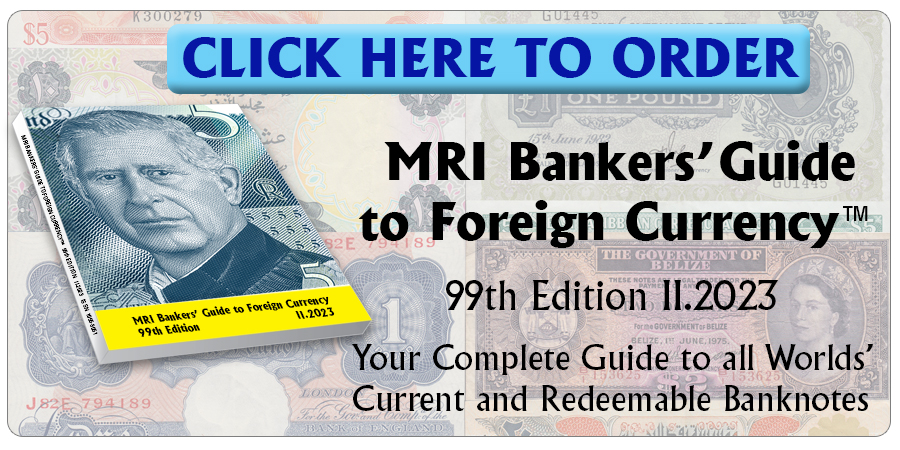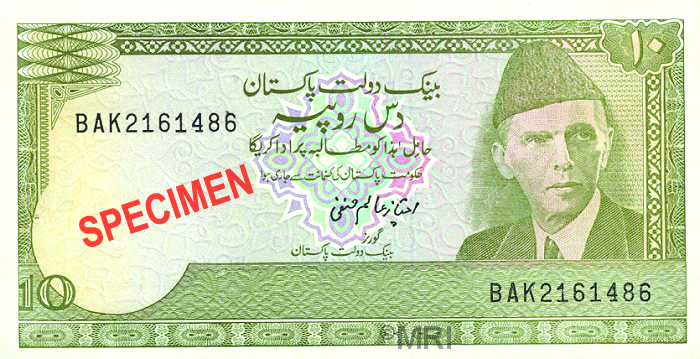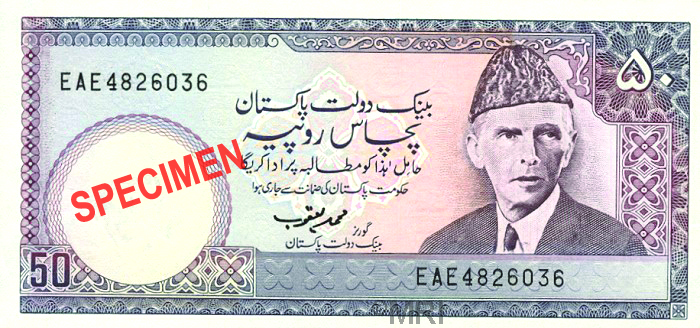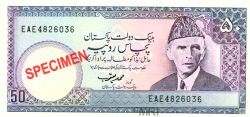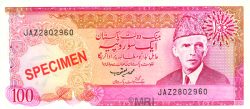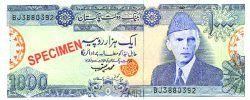 The exchange of old Pakistani notes of 10 rupees (PKR10.1), 50 rupees (PKR50.1), 100 rupees (PKR100.1) and 1,000 rupees (PKR1,000.1) will cease on 31 December 2022.
After this date the banknotes will be worthless.
These may be redeemed before the end of the year at any of the State Bank of Pakistan offices.
Order the MRI BANKERS' GUIDE TO FOREIGN CURRENCY™
©2022  MRI BANKERS' GUIDE TO FOREIGN CURRENCY™. All rights reserved


« More posts