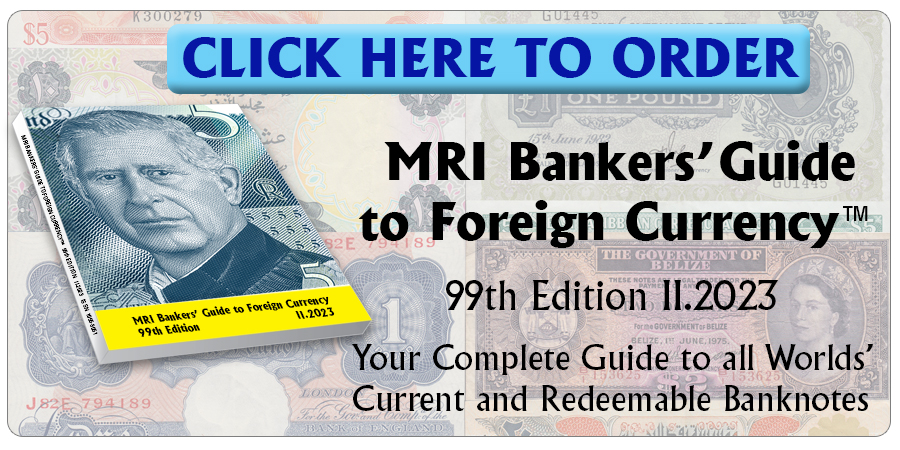 The Central Bank of Oman "set a period of one month only as of July 1st, 2019 to replace expired banknotes …" which ended yesterday. (See our posting of July 1st, 2019).
A person who was at the bank yesterday, the last day for the exchange of these notes, reports that there were very long lines of people waiting to exchange such banknotes.
That seems to indicate that, given the short time given for the redemption, there is still a large quantity of these notes outstanding. It is quite possible that the Central Bank of Oman will consider extending the time for the exchange.
It was also explained that the notes of 100 and 200 baisa, and those of half rial were not recalled.
Courtesy: Wakim Wakim, Gabriel's Numismatic Market, LLC.
Click here to order the MRI BANKERS' GUIDE TO FOREIGN CURRENCY™
*** Do you want to share your comments, corrections or news? Please contact info@mriguide.com
©2019  MRI BANKERS' GUIDE TO FOREIGN CURRENCY™
« More posts