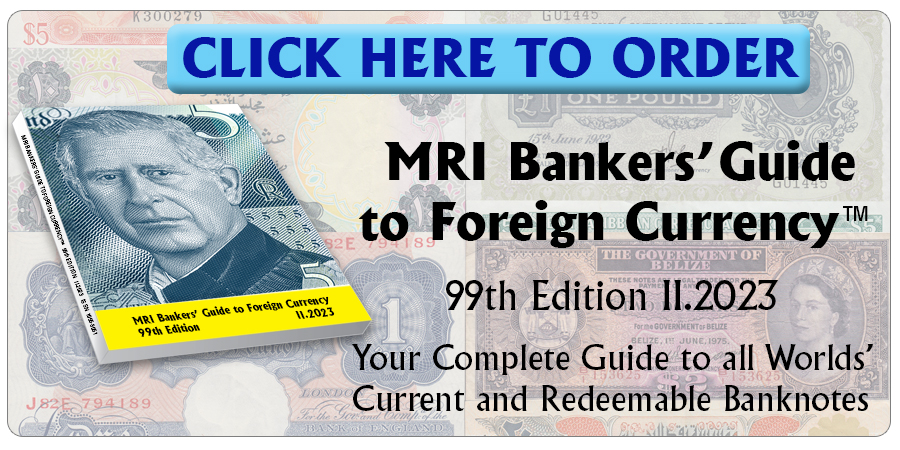 You saw it here first…
The Central Bank of Oman will issue tomorrow, 11 January 2021, new banknotes of 20 rials (OMR20.6), 10 rials (OMR10.7), 5 rials (OMR5.7), 1 rial (OMR1.7), ½  rial (OMR0.500.5), and 100 baisa (OMR0.100.5).
These notes complete the sixth issue of the Omani banknotes (1441 AH-2020 CE) which began by circulating the 50 Rials banknote (OMR50.5) as of July last year 2020.
The new notes show in the front the portrait of Sultan Haitam bin Tarik. The designs in the back are:
20 rials: Al Batinah Expressway, Salalah International Airport,  Sohar Industrial Port and Muscat International Airport.
10 rials: Niche (mihrab) of al-Uweyna Mosque, The Great Mosque in Al Baleed and Sultan Qaboos Grand Mosque.
5 rials: Royal Opera House in Muscat and Sultan Qaboos University.
1 rial: Wadi Al-Ayn tombs and Jirz (Axe), Khasab Castle, Omani Khanjar (Dagger) and Oman Across Ages Museum.
The new banknotes will cocirculate with the notes of the previous issue.
Source: Central Bank of Oman.
Courtesy: Raihan; Gabriel's Numismatic Market, LLC
Click here to order the MRI BANKERS' GUIDE TO FOREIGN CURRENCY™
*** Would you like to share your comments, corrections or news? Please contact info@mriguide.com
©2021  MRI BANKERS' GUIDE TO FOREIGN CURRENCY™. All rights reserved.
« More posts