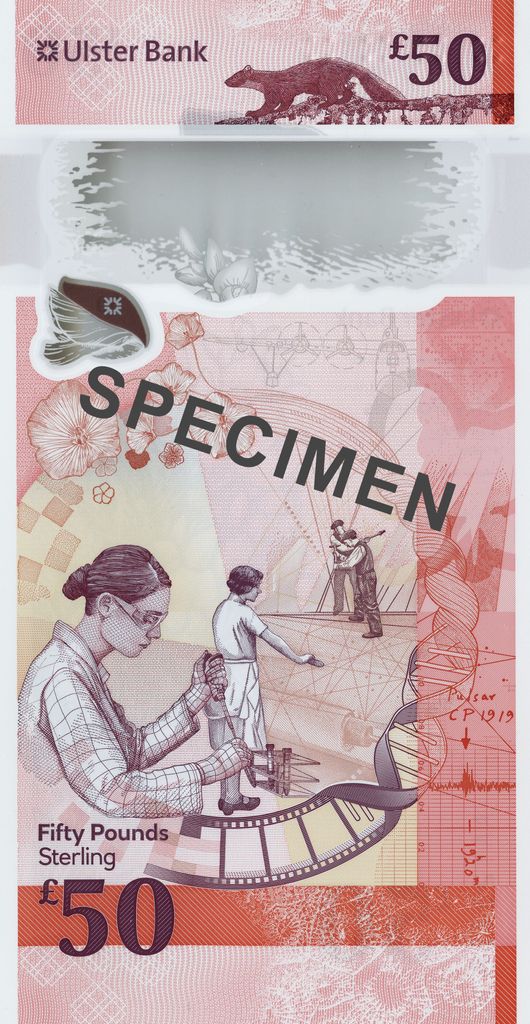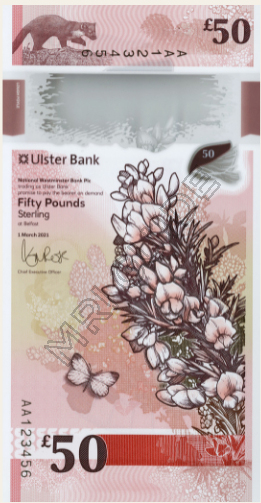 Ulster Bank unveiled today its new banknote of 50 pounds (NIR-UB50.2), which will honor of astrophysicist Dame Jocelyn Bell Burnell 1967 discovery of pulsars. The announcement has been made today to coincide with the International Women's Day. The actual date of issue is 15 June 2022.
Dame Jocelyn discovery was recognized with the 1974 Nobel Prize for Physics. 
The note also shows in the back "Millies", the women who were the backbone of the Northern Irish linen industry.
Source: natwestgroup.com
Courtesy: Gabriel's Numismatic Market,LLC; Claudio Marana.
Click here to order the MRI BANKERS' GUIDE TO FOREIGN CURRENCY™
*** Would you like to share your comments, corrections or news? Please contact info@mriguide.com
©2022  MRI BANKERS' GUIDE TO FOREIGN CURRENCY™. All rights reserved.
« More posts