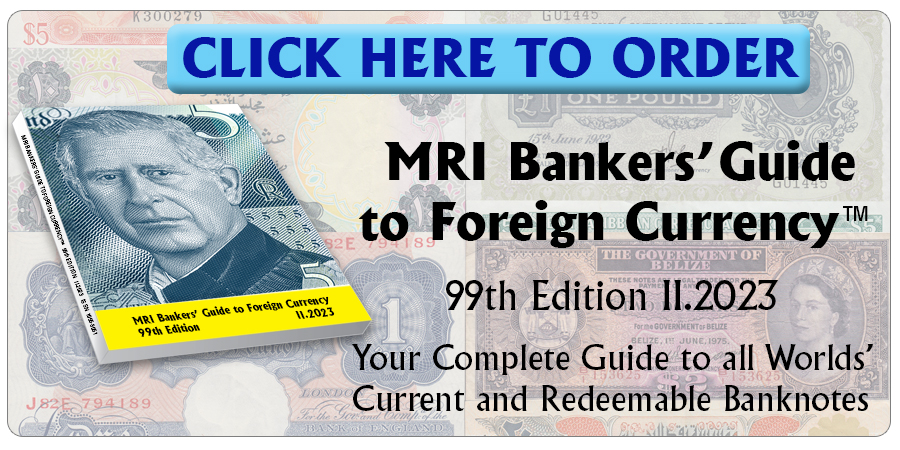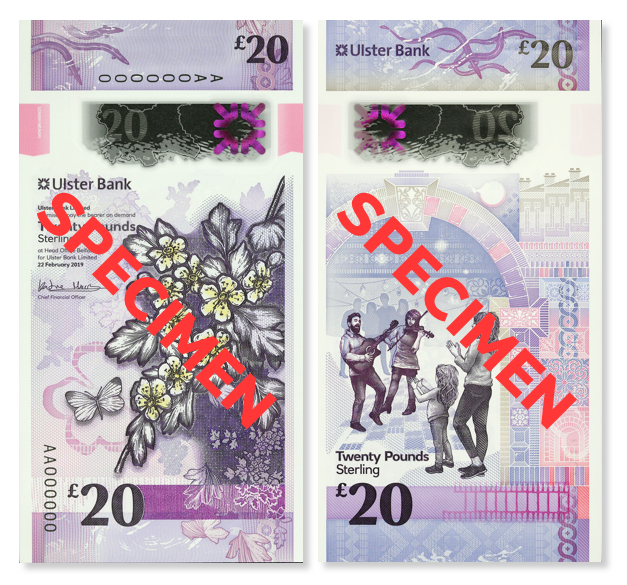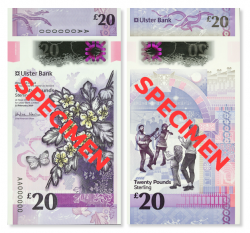 You saw it first here…
Ulster Bank has issued today to circulation its new polymer banknote of 20 pounds (NIR-UB20.3).
The note incorporates Derry/Londonderry's Halloween celebrations into the security features of the note. Skeletons and a Leister bat – the largest type of bat in Ireland – can be seen under UV light..
It also has other advanced security devices, including Spark Orbital, GEMINI™ and an embossed feature which enables tactile identification for the visually impaired.
Source: delarue.com
Courtesy: Gabriel's Numismatic Market, LLC
Click here to order the MRI BANKERS' GUIDE TO FOREIGN CURRENCY™
*** Would you like to share your comments, corrections or news? Please contact info@mriguide.com
©2020  MRI BANKERS' GUIDE TO FOREIGN CURRENCY™. All rights reserved.
« More posts