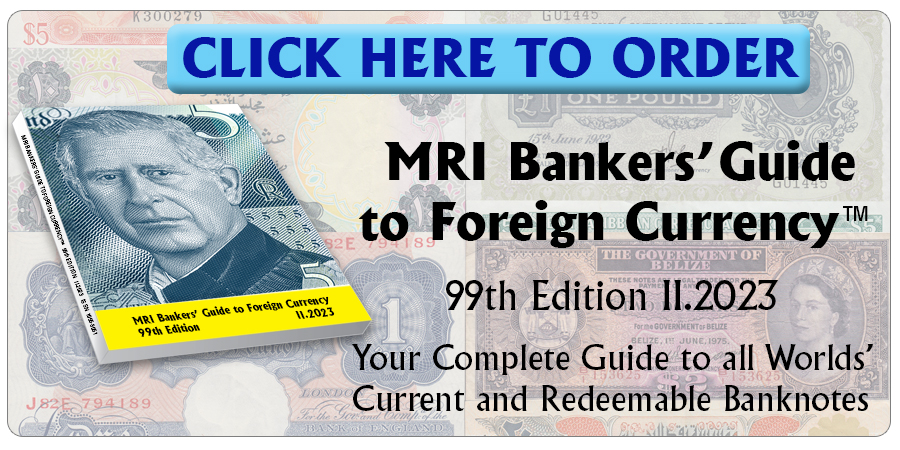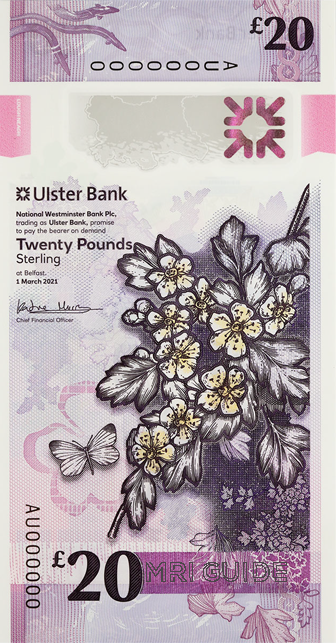 You saw it first here!
Polymer notes of 5 (NIR-UB5.5) and 10 pounds (NIR-UB10.3) issued by Ulster Bank Limited in 2019 had the legal clause "Ulster Bank Limited will pay to bearer on demand / xx Pounds / Sterling / at Head Office Belfast / For Ulster Bank Limited / (date).
In 14 February 2020 the Royal Bank of Scotland Group, which included National Westminster Bank plc, Royal Bank of Scotland and Ulster Bank, was renamed NatWest Group.
Apparently the new Ulster Bank polymer notes of 20 pounds (NIR-UB20.3) were already produced, which carried the same legal clause. These were supposed to be issued 20 July 2020 along with the ones of same value of Bank of Ireland and Danske Bank.
Since the identity of the owning group has changed it was decided not to issue them, and print new ones instead, with the new legal clause "National Westminster Bank plc / trading as Ulster Bank promises / to pay to bearer on demand / Twenty Pounds / Sterling / at Belfast / 1 March 2021″, which will be issued in the near future. Although some sources cite October 2020 as the issue date, the fact that the new notes are dated in March 2021 makes it likely that the latter due may be more accurate.
It is possible that either no notes were produced for the first version, or that these were printed and be issued later on, or destroyed.
Source: www.acbi.org.uk
Courtesy: Claire Lobel, Coincraft, Gabriel's Numismatic Market LLC
Click here to order the MRI BANKERS' GUIDE TO FOREIGN CURRENCY™
*** Would you like to share your comments, corrections or news? Please contact info@mriguide.com
©2020  MRI BANKERS' GUIDE TO FOREIGN CURRENCY™. All rights reserved.
« More posts