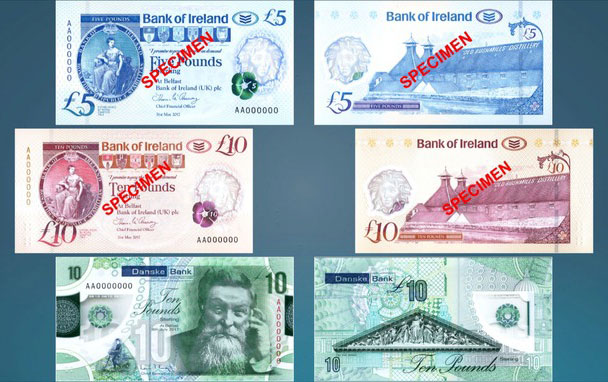 Two Northern Irish banks have made public the designs of their new polymer banknotes to be issued in February 2019.
Bank of Ireland will issue notes of 5 (NIR-BI5.4) and 10 pounds (NIR-BI10.4), which will retain the current motifs.
Danske Bank will issue 10 pound notes (NIR-DB10.2). It will not issue £5 polymer notes, due to lack of demand for that denomination.
Source: bbc
Courtesy: Cleophas Schockem, Gabriel's Numismatic Market Llc.
Click here to order the MRI BANKERS' GUIDE TO FOREIGN CURRENCY™
©2018  MRI BANKERS' GUIDE TO FOREIGN CURRENCY™
« More posts