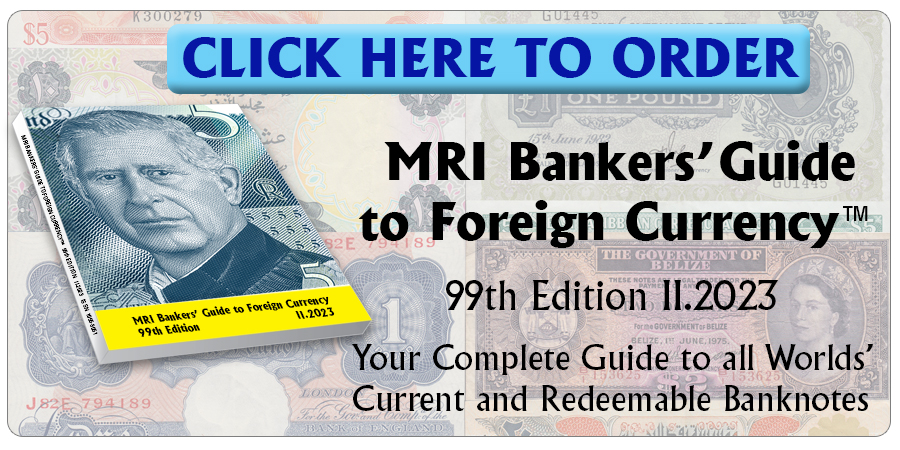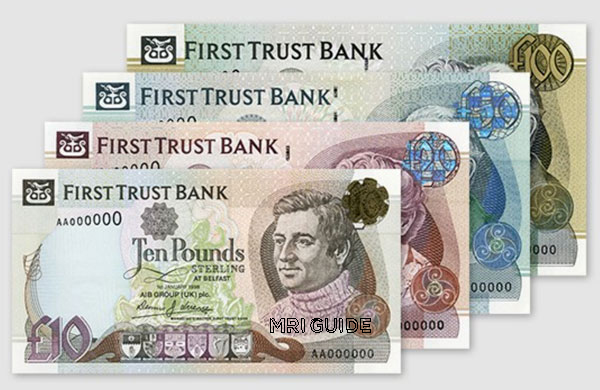 First Trust Bank has decided to stop issuing its own banknotes, which will remain legal tender until 30 June 2022. Its ATM 's are now dispensing Bank of England Notes.
The Bank will continue to accept notes issued by the Bank of England, and all the issuing banks in North Ireland and Scotland.
After 30 June 2022 holders of these notes can exchange its notes for Bank of England ones, free of charge, at any office of the First Trust Bank.
The exchange can also be made in any Post Office in the UK until 30 June 2024.
Holders in the Republic of Ireland can exchange them at any AIB branch until 30 June 2022.
First Trust Bank is still accept at any branch older notes issued by Allied Irish Banks and Provincial Bank of Ireland.
 Source: firsttrustbank.co.uk
Click here to order the MRI BANKERS' GUIDE TO FOREIGN CURRENCY™
*** Do you want to share your comments, corrections or news? Please contact info@mriguide.com
©2019  MRI BANKERS' GUIDE TO FOREIGN CURRENCY™
« More posts