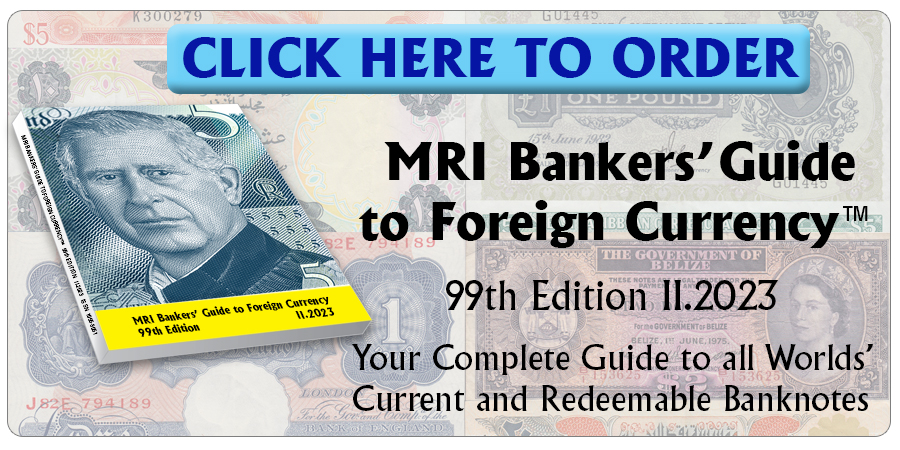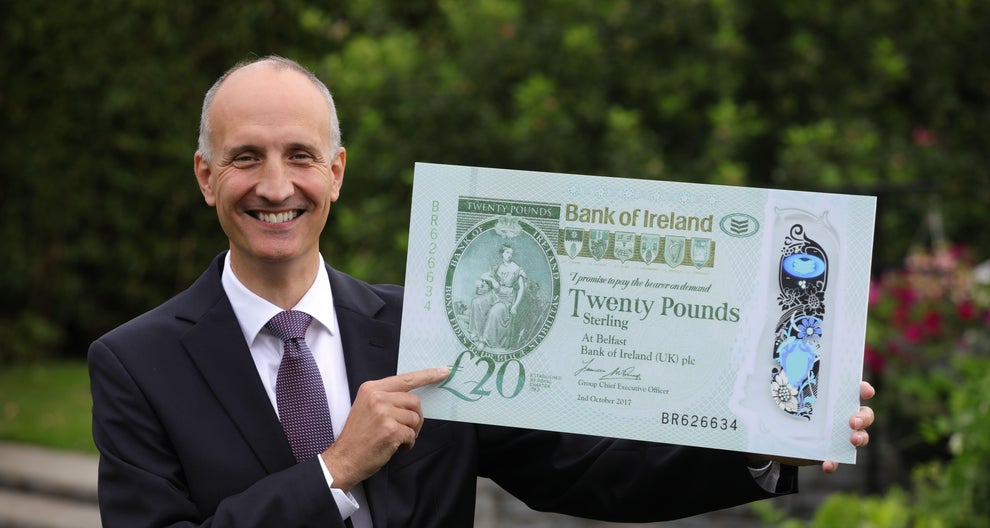 You saw it here first!
Bank of Ireland, the largest banknote issuer in Northern Ireland, has announced that it will release its new polymer 20 pounds banknote (NIR-BI20.5) on 20 July 2020.
The note will have enhanced security features, including a holographic stripe, a clear window which can be seen from both the front and back of the note, and the color changing feature. It will also have marks to assist vision impaired people.
The new £20 note will retain the iconic image of The Old Bushmills Distillery, in County Antrim, the world's oldest licensed whiskey distillery.
The notes are signed by Bank of Ireland Group Chief Executive Officer Francesca McDonagh.
Courtesy: Cleophas Schockem.
Click here to order the MRI BANKERS' GUIDE TO FOREIGN CURRENCY™
*** Would you like to share your comments, corrections or news? Please contact info@mriguide.com
©2020  MRI BANKERS' GUIDE TO FOREIGN CURRENCY™. All rights reserved.
« More posts