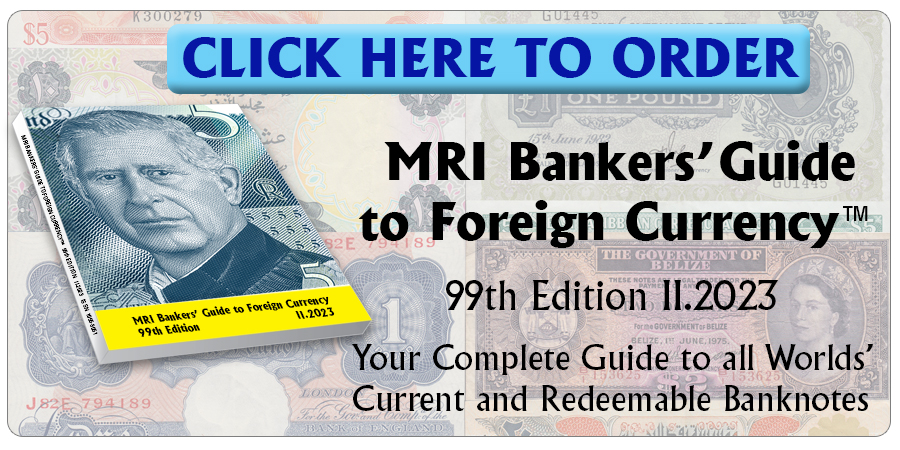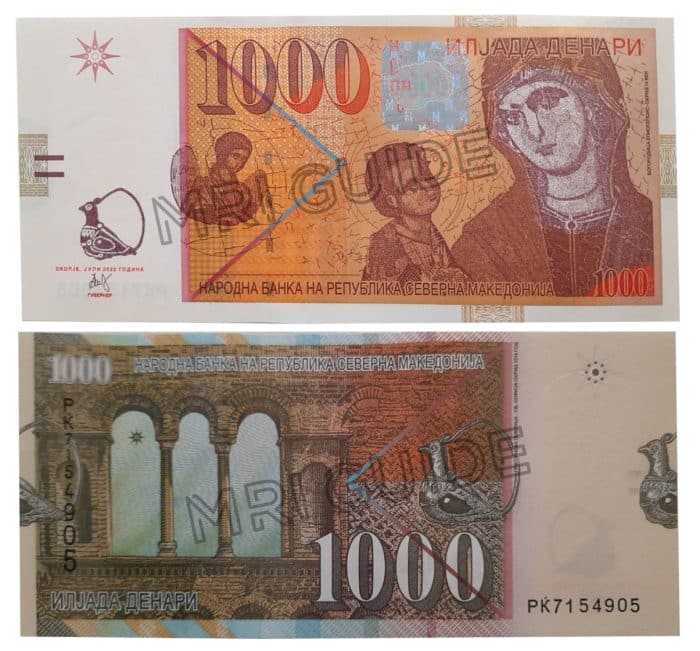 Banknotes of 100 denarii (MKD100.2), 1,000 denarii (MKD1,000.3) and 2,000 denarii (MKD2,000.2) with the new country name "НАРОДНА БАНКА НА РЕПУБЛИКА СЕВЕРНА МАКЕДОНИЈА" (National Bank of the Republic of North Macedonia) are in circulation. 
They are similar to the previous notes with the old country name, are dated May 2022 and of the same design of the previous ones. The only denomination with the new country name not yet released is the one of 200 denari.
Source: frommacedonia at Ebay
Courtesy: Alex Zlotin.
Order the MRI BANKERS' GUIDE TO FOREIGN CURRENCY™
©2022  MRI BANKERS' GUIDE TO FOREIGN CURRENCY™. All rights reserved


« More posts