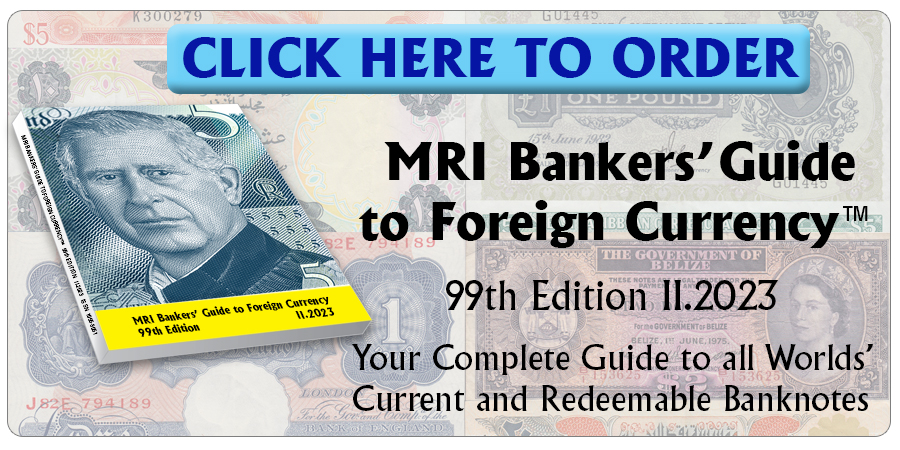 Anita Angelovska-Bezovska, governor of the Central Bank, announced that the first new banknotes reflecting the country's change of name to North Macedonia can be expected to be issued in January 2020. The first denominations to be issued will be the 10 (MKD10.4) and 500 denari (MKD500.3). Other denominations will follow, as current banknote stocks are being depleted.
The new banknotes will not have text written in Albanian, but in future the Bank will consult with competent institutions to implement the Law on the use of languages.
The new money, in accordance with the Law on Languages, will include motifs and symbols of the Albanian culture,
Ms Angelovska-Bezovska estimates that the entire process of name change will take about 5 years.
Source: minareport.com
Click here to order the MRI BANKERS' GUIDE TO FOREIGN CURRENCY™
*** Do you want to share your comments, corrections or news? Please contact info@mriguide.com
©2019  MRI BANKERS' GUIDE TO FOREIGN CURRENCY™
« More posts