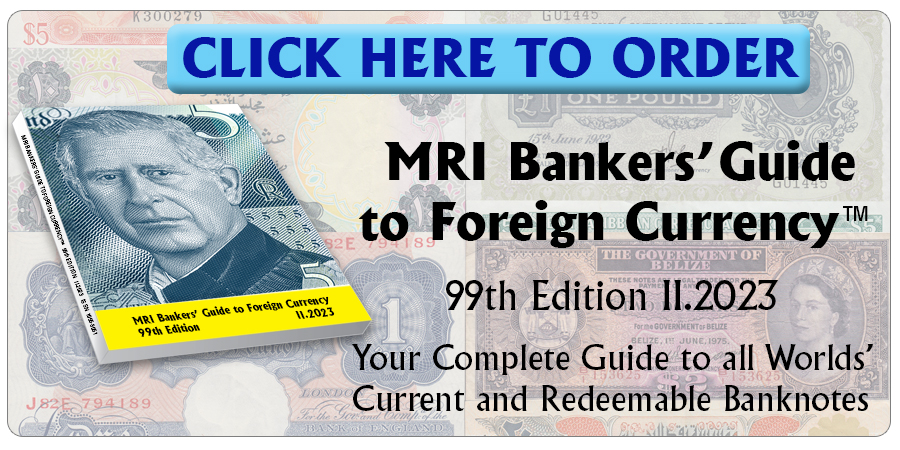 The Supreme Court ordered today that the banknotes of the previous family will retain legal tender status until the end of the year, and could circulate side by side with the new "redesigned" notes until the end of the year.
All directives issued by President Muhhammadu Buhari in respect to the naira re-designing and circulation were voided and set aside on grounds of illegalities and abuse of powers.
The High Court took a swipe at President Buhari for disobeying its interim order of 8 February to the effect that old naira banknotes be allowed to be in circulation.
Justice Emmanuel Akomaye Agim held that the President exhibited and took the disobedience to the highest peak with his broadcast of 16 February in which he limited the continuation of legal tender only to the notes of 200 naira.
Source: dailypostng
Courtesy: Gabriel's Numismatic Market, LLC
Click here to order the MRI BANKERS' GUIDE TO FOREIGN CURRENCY™
*** Would you like to share news about issue or recall of banknotes, your comments, corrections or other news? Please contact us at info@mriguide.com
©2023  MRI BANKERS' GUIDE TO FOREIGN CURRENCY™. All rights reserved. 


« More posts