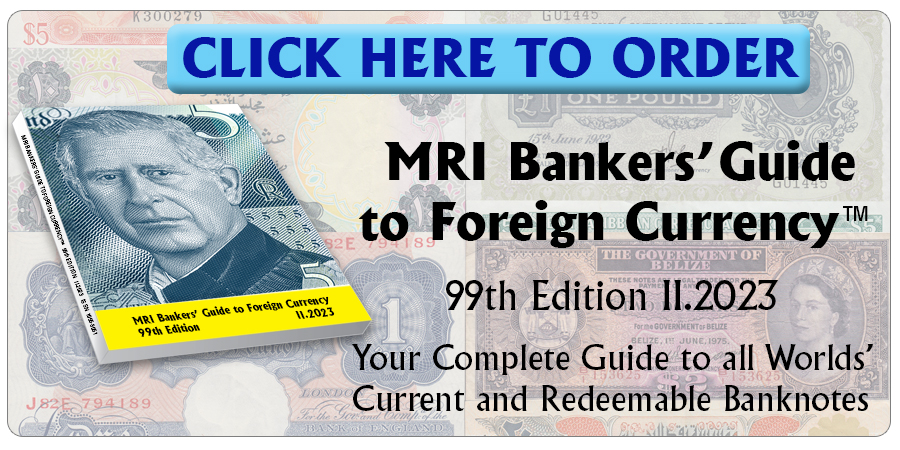 Yesterday Nigeria's Supreme Court granted at the request of three State Governors an interim injunction to the demonetization of naira notes by Friday 10 February 2023..
These Governors are members of the party in power, the All Progressives Congress.
In what is a political battle, the Civil Society Organisations, a coalition of opposition parties, has asked the Chief Justice to vacate this order, claiming the Supreme Court has no jurisdiction to entertain the matter.
Click here to order the MRI BANKERS' GUIDE TO FOREIGN CURRENCY™
*** Would you like to share news about issue or recall of banknotes, your comments, corrections or other news? Please contact us at info@mriguide.com
©2023  MRI BANKERS' GUIDE TO FOREIGN CURRENCY™. All rights reserved. 


« More posts