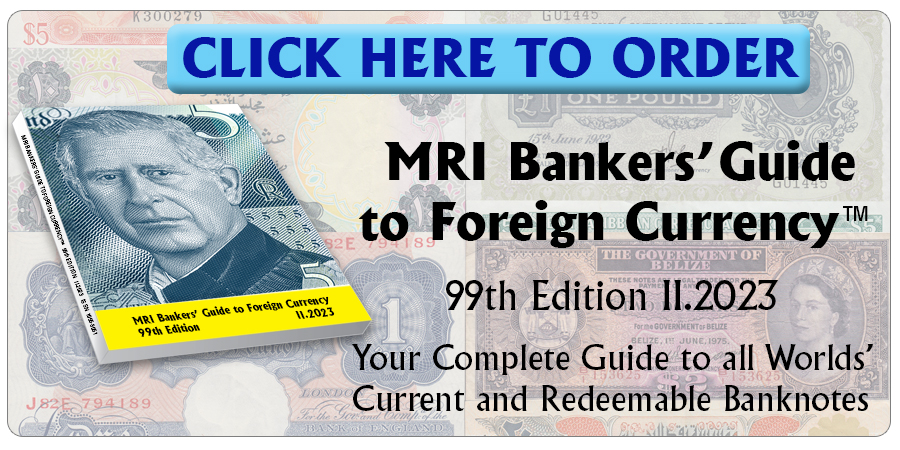 Following last week's ruling of the Supreme Court ordering all older banknotes to remain in circulation until the end of the year, the Central Bank of Nigeria has not made any comment.
Given the confusing situation many merchants refuse to accept the old notes of 500 (NGN500.1) and 1,000 naira (NGN1,000.1).
A few banks started to pay out old notes of 500 and 1,000 naira. New notes continue to be scarce, with some bank clients saying that they had to pay an under-the-table "fee" of 20% to obtain new notes. 
Click here to order the MRI BANKERS' GUIDE TO FOREIGN CURRENCY™
*** Would you like to share news about issue or recall of banknotes, your comments, corrections or other news? Please contact us at info@mriguide.com
©2023  MRI BANKERS' GUIDE TO FOREIGN CURRENCY™. All rights reserved. 


« More posts