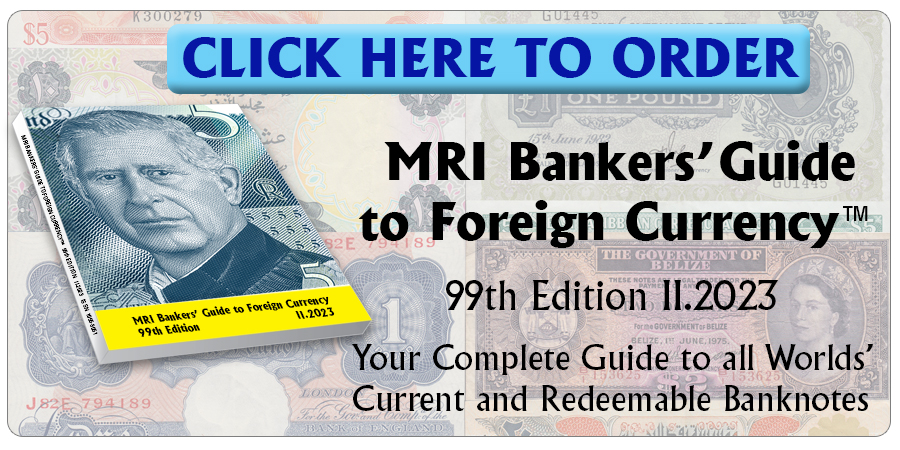 The naira redesign operation snafu is getting more complicated.
Other than the chaos and suffering caused by the way in which it was conducted what else could go wrong?
In today's Nigerian press we read that 13 out of the 18 political parties threatened to withdraw from the general elections to take place in a few weeks if the Central Bank of Nigeria extends the date for the redemption of the old banknotes. They know that their chance have increased because a great number of Nigerians are very unhappy with the way in which the operation was conducted.
On the legal front the governors of Kaduna, Kogi and Zamfara are suing the Federal Government in the Supreme Court over the naira swap and the way it was conducted claiming that it caused 
Click here to order the MRI BANKERS' GUIDE TO FOREIGN CURRENCY™
*** Would you like to share news about issue or recall of banknotes, your comments, corrections or other news? Please contact us at info@mriguide.com
©2023  MRI BANKERS' GUIDE TO FOREIGN CURRENCY™. All rights reserved. 


« More posts