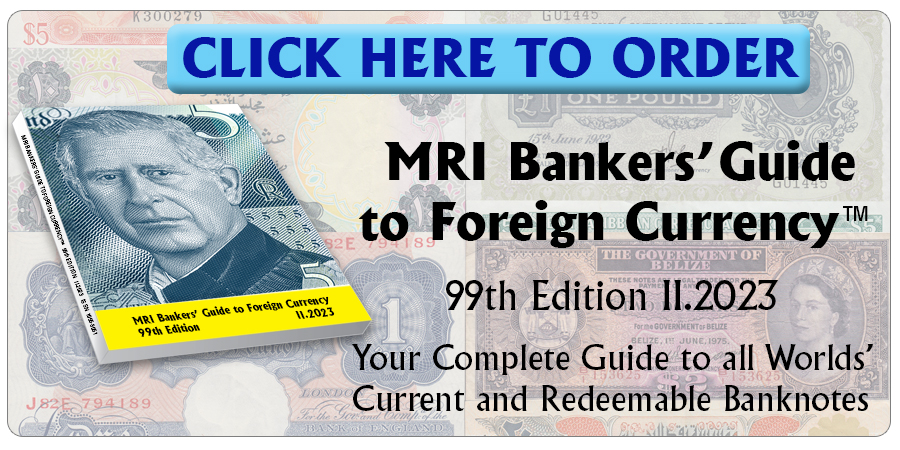 In a message to the nation President Buhari decreed that old banknotes of 200 naira (NGN200.1) (=USD 0.26 in the informal market) will continue to be legal tender for 60 days until 10 April 2023. He said older notes of  500 (NGN500.1) and 1,000 naira (NGN1,000.1) are not legal tender any longer, but did not mention whether the Central Bank will continue to redeem them.
He also directed the Central Bank of Nigeria to make the new notes available to all citizens.
He also apologized to Nigerians over the difficulty experienced in the naira redesign policy.
Click here to order the MRI BANKERS' GUIDE TO FOREIGN CURRENCY™
*** Would you like to share news about issue or recall of banknotes, your comments, corrections or other news? Please contact us at info@mriguide.com
©2023  MRI BANKERS' GUIDE TO FOREIGN CURRENCY™. All rights reserved. 


« More posts