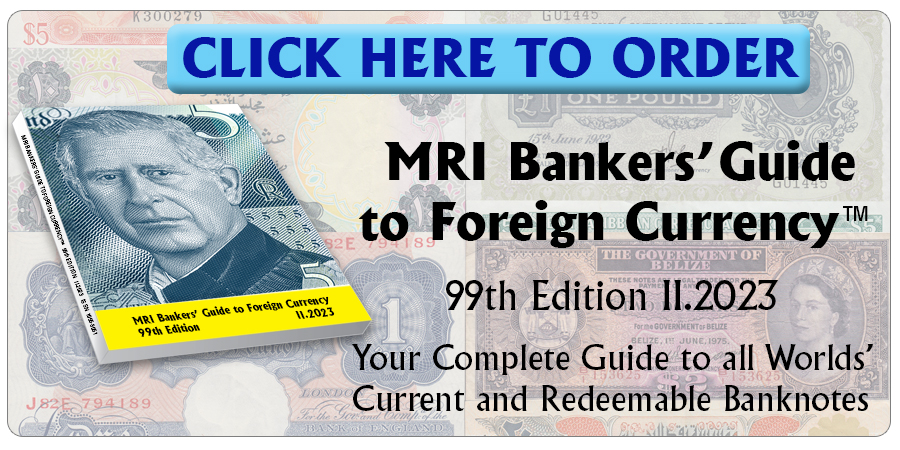 The Central Bank of Nigeria has issued yesterday 6 December 2023 a letter to banks ordering them to limit over the counter withdrawals of cash to NGN100,000 (=USD225.00 at the official rate) per week. and NGN500,000 for corporations. Larger amounts are subject to a "processing costs" fee of 5 and 10% respectively. Larger withdrawals are limited to once a month of NGN5,000,000 for individuals and NGN10,000,000 for corporations, and subject to enhanced due diligence and further information requirements. Banks are required to post details of the withdrawals in a special portal of the Central Bank.
ATM's should be loaded with 200 naira notes only. Point of sale cash withdrawals are limited to NGN20,000.
These measures are effective as of 9 January 2023 and are designed to limit the use of cash.
Source: Central Bank of Nigeria.
Click here to order the MRI BANKERS' GUIDE TO FOREIGN CURRENCY™
*** Would you like to share your comments, corrections or news? Please contact info@mriguide.com
©2022  MRI BANKERS' GUIDE TO FOREIGN CURRENCY™. All rights reserved. 


« More posts