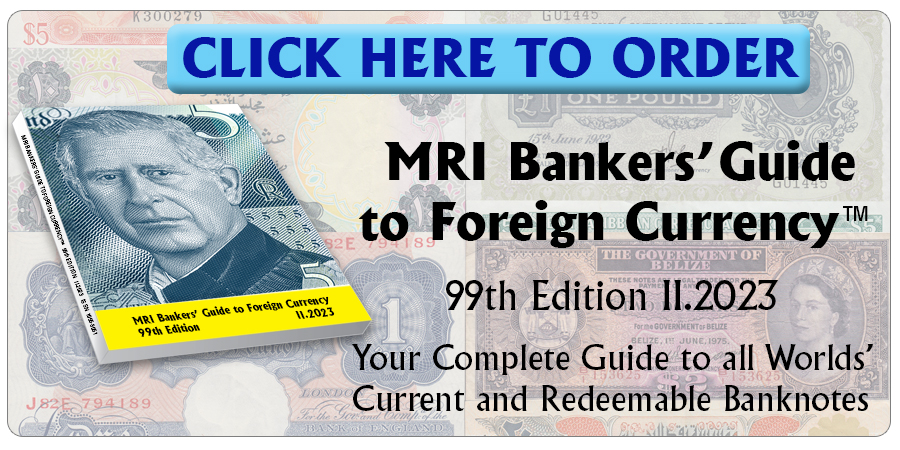 Abubakar Malami, Attorney General of the Federation, declared today that the Government will comply with the Supreme Court interim suspension of the deadline to swap old naira notes for new ones, which was to end today 10 February 2023.
The Government hopes this injunction will be lifted on 15 February, when it expires. 
The Supreme Court will meet next Wednesday to decide whether the Government and the Central Bank must extend the validity of the old banknotes, or can declare them worthless. As last week's temporary injunction ordering the Central Bank to continue exchanging the old banknotes was taken by the unanimous decision of 7 Justices, odds are that it will not be nullified.
Click here to order the MRI BANKERS' GUIDE TO FOREIGN CURRENCY™
*** Would you like to share news about issue or recall of banknotes, your comments, corrections or other news? Please contact us at info@mriguide.com
©2023  MRI BANKERS' GUIDE TO FOREIGN CURRENCY™. All rights reserved. 


« More posts