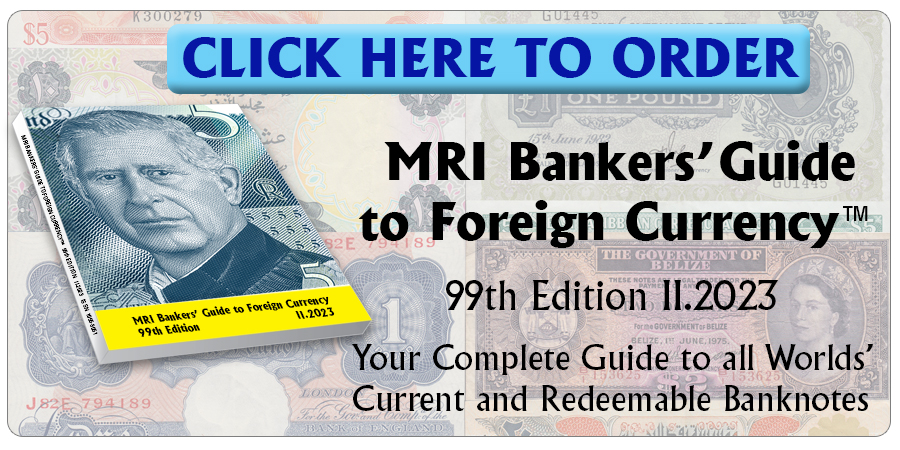 You saw it first here…
Nigeria's Central Bank digital currency (CBDC) has been launched yesterday 25 October 2021 by President Muhammadu Buhari.
The Central Bank has already minted 500 million eNaira.
The eNaira was developed by the fintech company Bitt, which was also involved in a similar project in the Eastern Caribbean.
The apps "eNaira speed wallet" and "eNaira merchant wallet" are now available on Google play store and Apple store.
More details are published in the Central Bank webpage.
Source: www.premiumtimesng.com
Click here to order the MRI BANKERS' GUIDE TO FOREIGN CURRENCY™
*** Would you like to share your comments, corrections or news? Please contact info@mriguide.com
©2021  MRI BANKERS' GUIDE TO FOREIGN CURRENCY™. All rights reserved.
« More posts