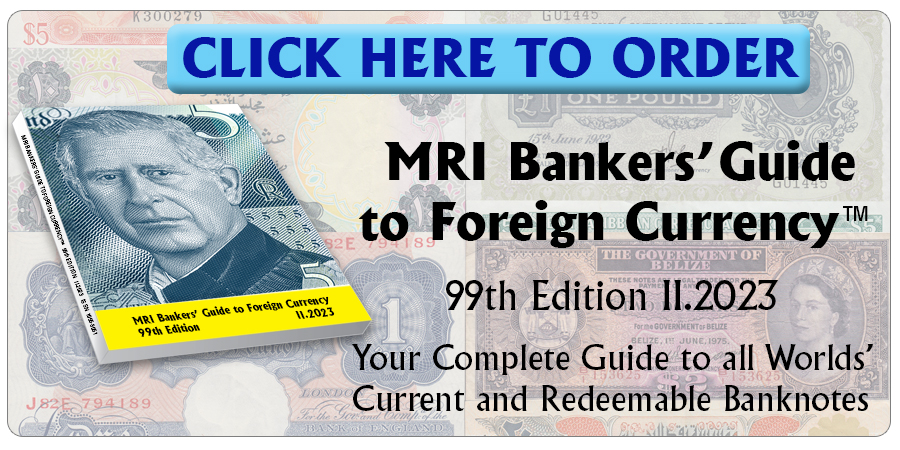 This is the current situation in respect to the old naira banknotes of 500 (NGN500.1) and 1,000 naira (1,000.1.)
   Last week the Supreme Court has extended their legal tender status until the end of this year.
   The Central Bank of Nigeria and the Federal Government maintain silence. As of now the webpage of the Central Bank has a form that can be used to deposit notes of 500 and 1,000 naira in commercial banks, but there is no mention of the Supreme Court decision or their legal tender status.
   Some commercial banks are paying out old notes to clients cashing checks.
   A spokeperson of the Central Bank stated that commercial banks should not pay out old notes.
   Few stores accept old notes of 500 and 1,000 naira. Most do not. Those of 200 naira (NGN200.1) are accepted widely.
Click here to order the MRI BANKERS' GUIDE TO FOREIGN CURRENCY™
*** Would you like to share news about issue or recall of banknotes, your comments, corrections or other news? Please contact us at info@mriguide.com
©2023  MRI BANKERS' GUIDE TO FOREIGN CURRENCY™. All rights reserved. 


« More posts