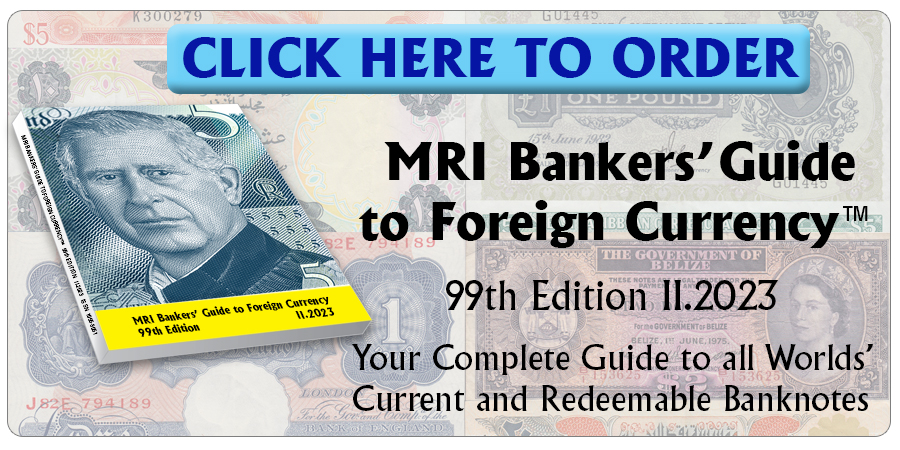 The National Council of States, an organ of the Nigerian Government which has no executive power, but advises on policy making and plays an important "advice and consent" role in government operations has advised yesterday 17 February Godwin Emefiele, Governor of the Central Bank of Nigeria, to make new naira notes available or recirculate old ones.
It is worth mentioning that the Council is headed by President Muhammadu Buhari, and includes several State Governors and the Attorney General of the Federation and Minister of Justice Abubaker Malami.
Darius Dickson Ishaku, Governor of Taraba State, said "The CBN was advised to make money available in quantum. The old money can also be recirculated to ease the suffering of the poorest of the poor."
Source: leadership.ng
Click here to order the MRI BANKERS' GUIDE TO FOREIGN CURRENCY™
*** Would you like to share news about issue or recall of banknotes, your comments, corrections or other news? Please contact us at info@mriguide.com
©2023  MRI BANKERS' GUIDE TO FOREIGN CURRENCY™. All rights reserved. 


« More posts