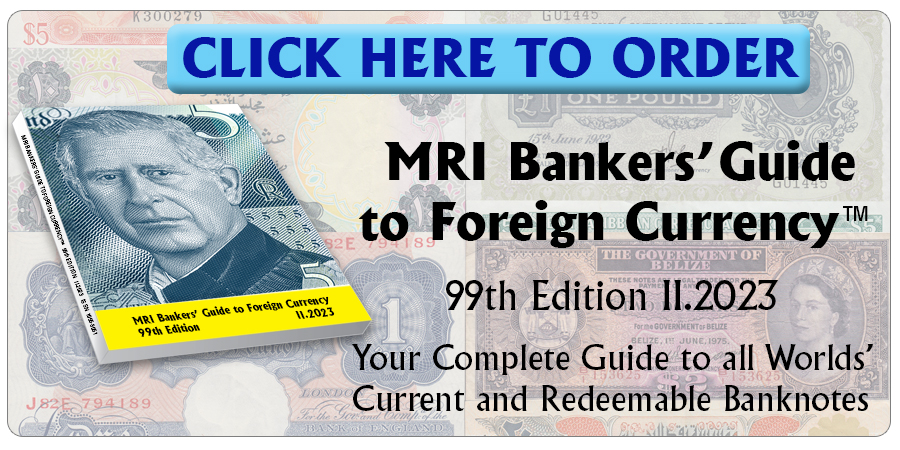 The Central Bank of Nigeria has announced today 29 January 2023 that the redemption of older banknotes, subject to limits and restrictions, which was to end on 31 January 2023, has been extended until 10 February 2023 in Commercial banks, with a grace period of 7 days, until 17 February 2023, in which these notes may be exchanged at the Central Bank of Nigeria.
According to several sources 25% worth of old banknotes remains to be exchanged. It is doubtful that such a large number of banknotes can be processed in 3 weeks, especially when so many Nigerians are unbanked. Commercial banks are not allowed to exchange old notes over the counter. Unbanked people which have no access to ATMs have no way to do the exchange, and there have been many cases of empty ATMs, with enraged clients toppled them when they found them empty.
Source: the cable.ng.
Courtesy: Paul-Henri Longuet.
Click here to order the MRI BANKERS' GUIDE TO FOREIGN CURRENCY™
*** Would you like to share news about issue or recall of banknotes, your comments, corrections or other news? Please contact us at info@mriguide.com
©2023  MRI BANKERS' GUIDE TO FOREIGN CURRENCY™. All rights reserved. 


« More posts