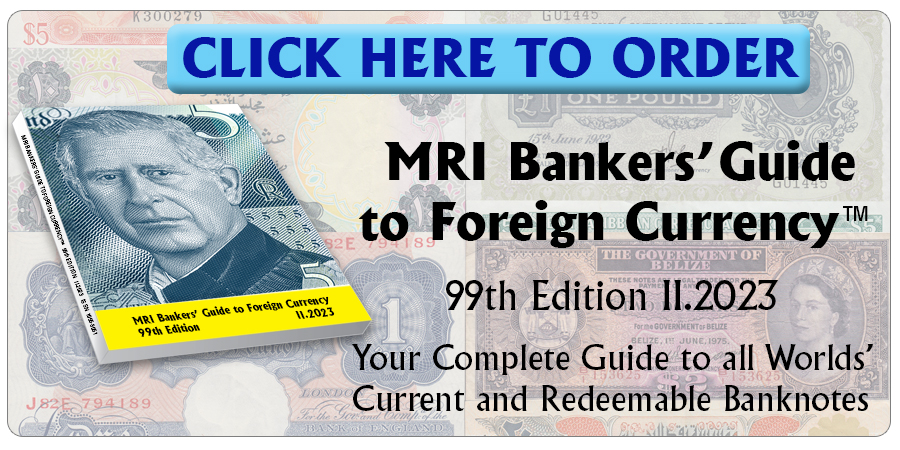 The Banco Central de Nicaragua has announced the it will issue on July 8 new banknotes of 500 (NIO500.4) and 1,000 córdobas (NIO1,000.3) printed on polymer substrate. 
The new notes are of the same size as the previous ones 156 x 67 mm, and 161 x 67 mm. The previous notes remain in circulation.
Source: www.bcn.gob.ni
Sources: Gabriel's Numismatic Services LLC, Cleophas Schockem.
Click here to order the MRI BANKERS' GUIDE TO FOREIGN CURRENCY™
*** Do you want to share your comments, corrections or news? Please contact info@mriguide.com
©2019  MRI BANKERS' GUIDE TO FOREIGN CURRENCY™
« More posts