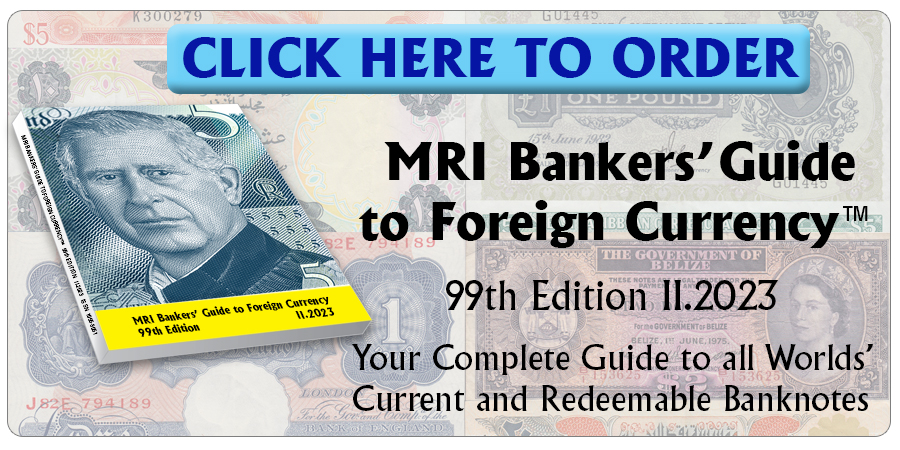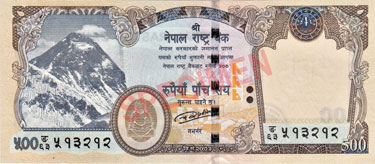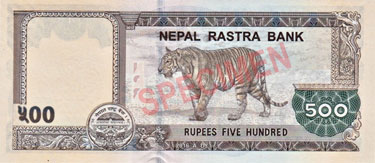 A new banknote of 500 rupees (NPR500.8) dated 2016 has been recently issued. 
The front of the note has an OVI seal, and the back a single tiger instead of the two seen in the previous ones.
Courtesy: Metal-Punk eBay store.
Order your copy of the MRI Bankers' Guide to Foreign Currency™ now!
©2018  Monetary Research Institute.
SaveSave
« More posts