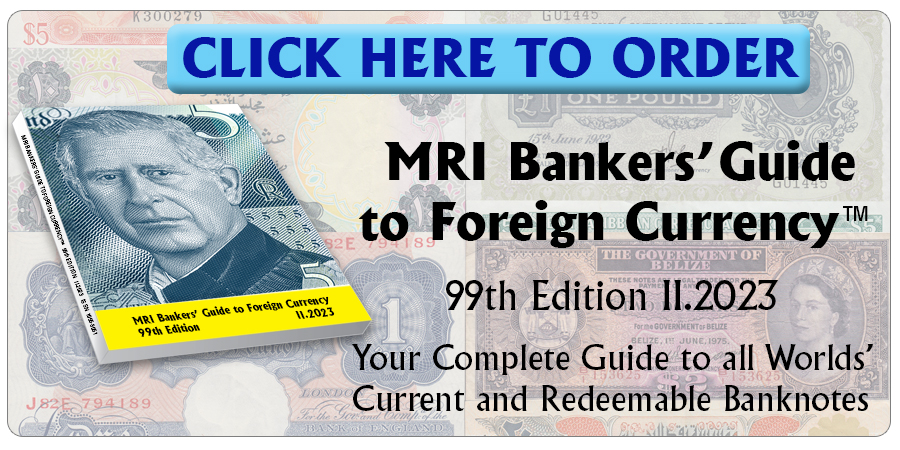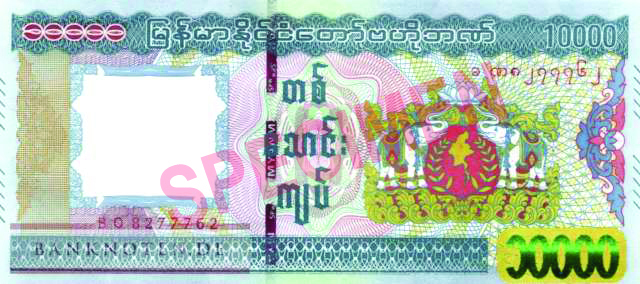 Giesecke+Devrient has suspended in early 2021 the printing of Burmese banknotes in response of growing violence following the military coup to oust Aung San Suu Kyi. The Central Bank of Myanmar had to contact several firms to be able to supply enough banknotes to the market.
In December 2021 The Irrawaddy reported that an Uzbek plane arrived to Yangoon carrying 92 crates of banknote paper with a total weight of 35 tonnes, which should be enough for the printing of some 30 million banknotes.
The Irrawaddy stated in August 2021 that fresh banknotes of 10,000 kyat (MMK10,000.1B) entered circulation. As their color looks faded when compared with previous notes, people began questioning their authenticity. 
To complicate things truly forged notes began to appear in the market.
U Win Thaw, vice Governor of the Central Bank of Myanmar, told yesterday to Voice of America the "there is not counterfeit banknote issue".
Sources: Big News Network, The Irrawaddy, Voice of America
Click here to order the MRI BANKERS' GUIDE TO FOREIGN CURRENCY™
*** Would you like to share your comments, corrections or news? Please contact info@mriguide.com
©2022  MRI BANKERS' GUIDE TO FOREIGN CURRENCY™. All rights reserved.
« More posts