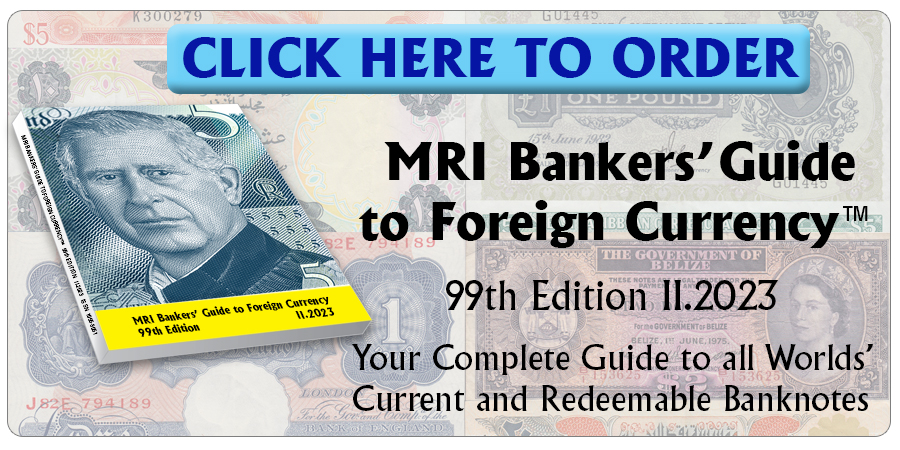 Crane Currency has developed Motion® Surface, an improvement on its Motion® technology, which creates the movement of images when banknotes are tilted.
The improved technology uses miniaturized micro-lenses, and while the original technology can be used only on the security thread, the new Motion™ Surface is much thinner and can be used directly in the substrate, which allows for it to be incorporated to the design of the banknote.
It was first used in the 2,000 som Kyrgyzstan commemorative banknote of 2017 (KGS2,000.1), and now on the Aruba new family to be issued next week.
Sources: www.cranecurrency.com ; Currency News
Click here to order the MRI BANKERS' GUIDE TO FOREIGN CURRENCY™
*** Do you want to share your comments, corrections or news? Please contact info@mriguide.com
©2019  MRI BANKERS' GUIDE TO FOREIGN CURRENCY™
« More posts