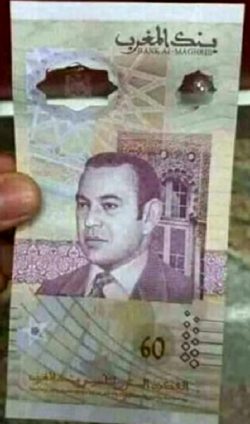 The Moroccan fiscal printer Dar As-Sikkah has produced a non-monetary note to commemorate the 60th Anniversary of Bank al-Maghrib, the central bank.
The firm developed the complex note in 30 days. It is printed on DuraSafe® substrate with two polymer windows,  and has multiple security features.
Bank al-Maghrib developed a smartphone  application "BAM 60" to show and explain its multiple security features
Source: Currency News.
Click here to order the MRI BANKERS' GUIDE TO FOREIGN CURRENCY™
*** Do you want to share your comments, corrections or news? Please contact info@mriguide.com
©2019  MRI BANKERS' GUIDE TO FOREIGN CURRENCY™
« More posts