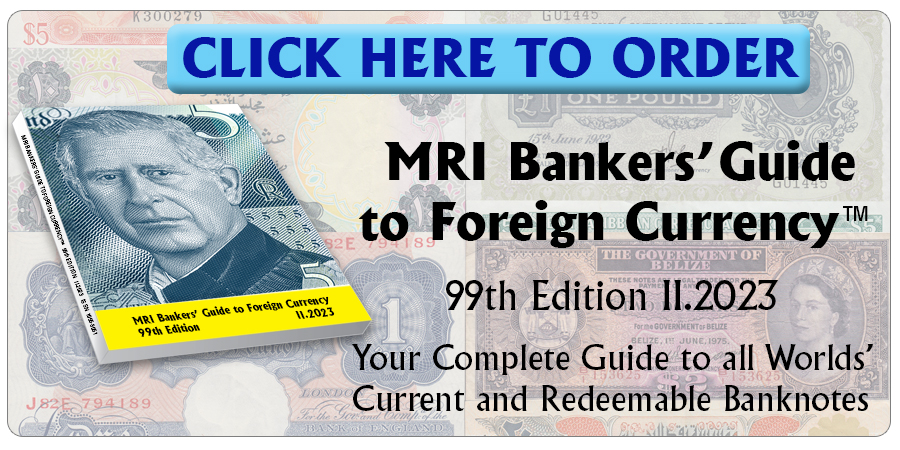 Bank of Mongolia announced that it will issue in 2019 improved notes of 5,000 (MNT5,000.3), 10,000 (MNT10,000.3) and 20,000 tugruk (MNT20,000.3).
The first denomination to be released in the first quarter of this year is the 5,000 tugruk, which will have a 3D rainbow effect security feature on the Soyombo emblem on the front of the banknote.
Former banknotes continue in use.
Source: montsame.mn
Click here to order the MRI BANKERS' GUIDE TO FOREIGN CURRENCY™
©2019  MRI BANKERS' GUIDE TO FOREIGN CURRENCY™
« More posts