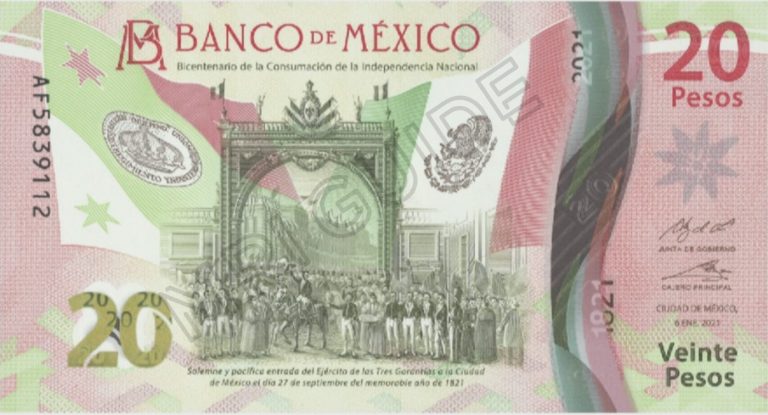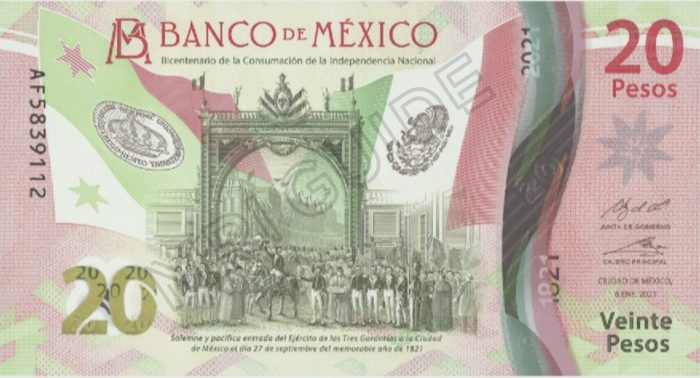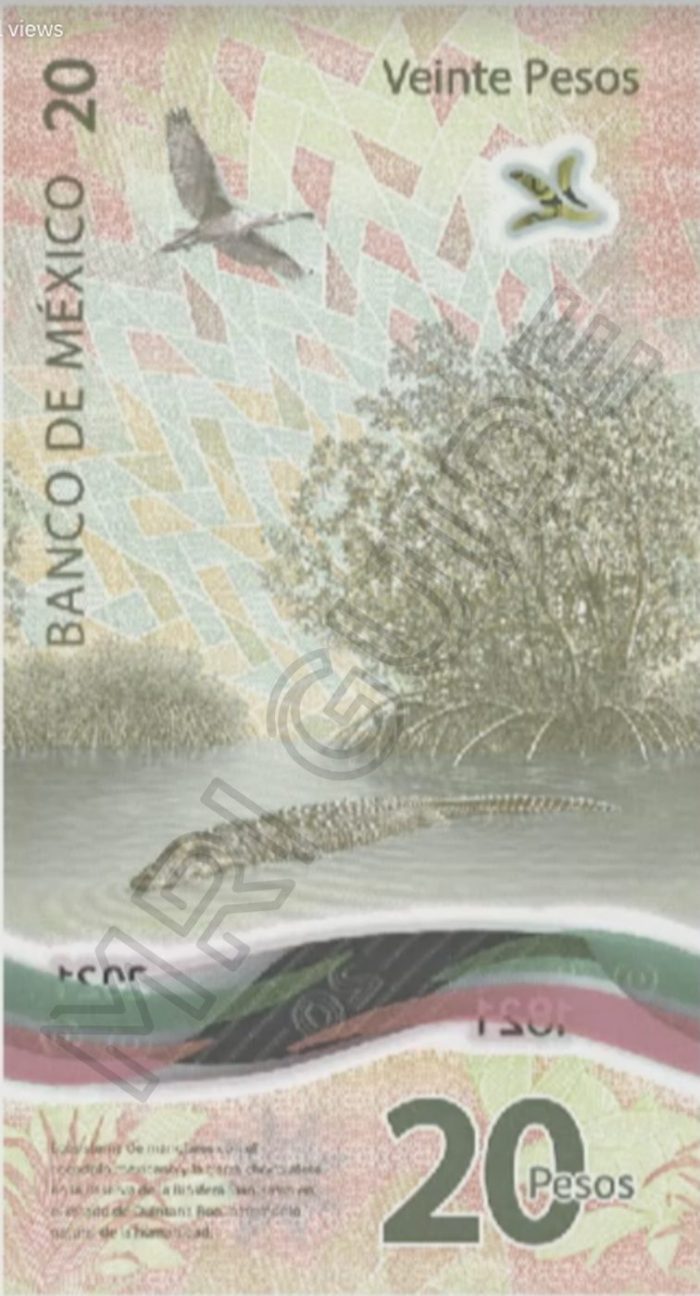 Banco de México presented its new banknote of 20 pesos (MXN20.7), which is officially issued as of today 24 September 2021.
It commemorates the Bicentennial of Independence, and shows in front the solemn arrival to Mexico City of the Army of the Triple Guarantee on 27 September 1821.
In the back are depicted de Mexican crocodile and the garza chocolatera, a type of crane also known as roseate spoonbill, both typical of the Sian Ka'an biosphere in Quintana Roo; which is a UNESCO Heritage of Humanity site.
Source: Banco de México.
Courtesy: Gabriel's Numismatic Market, LLC.
Click here to order the MRI BANKERS' GUIDE TO FOREIGN CURRENCY™
*** Would you like to share your comments, corrections or news? Please contact info@mriguide.com
©2020  MRI BANKERS' GUIDE TO FOREIGN CURRENCY™. All rights reserved.
« More posts