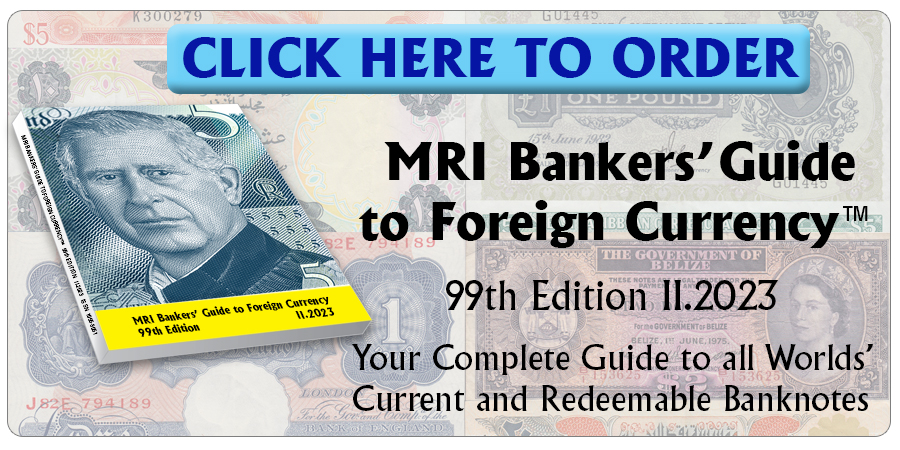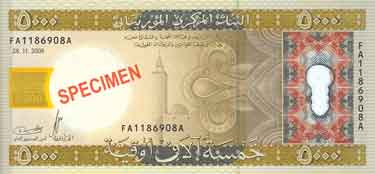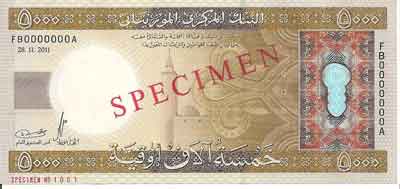 In statements published today Abdul Aziz Ould Bahi,  Governor of the Banque Centrale de Mauritanie informed that the redemption of current notes, which cease being legal tender after the end of the year, will be done in tranches, as follows:
5,000 ougiya (MRO5,000.1 and MRO5,000.2)   until 31 January 2018
2,000 ougiya (MRO2,000.1 and MRO2,000.2)   until 28 February 2018
1,000 ougiya (MRO1,000.1 and MRO1,000.2)   until 30 March 2018
500 ougiya (MRO500.1 and MRO500.2)   until 30 June 2018
200 ougiya (MRO200.1 and MRO200.2)   until 30 June 2018
100 ougiya (MRO100.1 and MRO100.2)   until 30 June 2018
It is unclear whether the high denomination will lose all value in January, February and March respectively.
On the other hand other publications seem to indicate that the current notes will co-circulate with the new ones until 30 June 2018.
Sources: Finalite.info
©2017  Monetary Research Institute.
SaveSave
« More posts