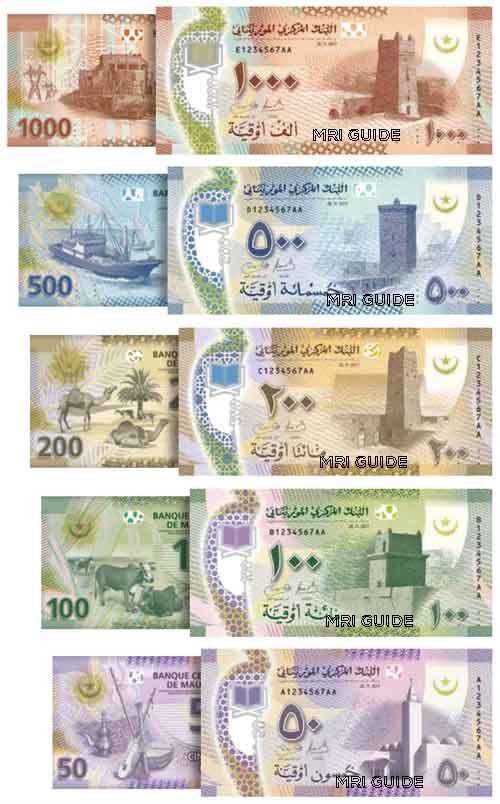 The design of the new banknotes in the redenominated currency has been made public. The new notes will be issued January 1st 2018 in the denominations of 50; 100; 200; 500 and 100 new ougiyas. The tentative code number for them are respectively (MR?50.1), (MR?100.1), (MR?200.1), (MR?500.1) and (MR?1,000.1).
Each new ougiya is worth 10 of the current ones.
Source  Wekalat
Courtesy Cleophas Schockem
©2017  Monetary Research Institute.
SaveSave
« More posts