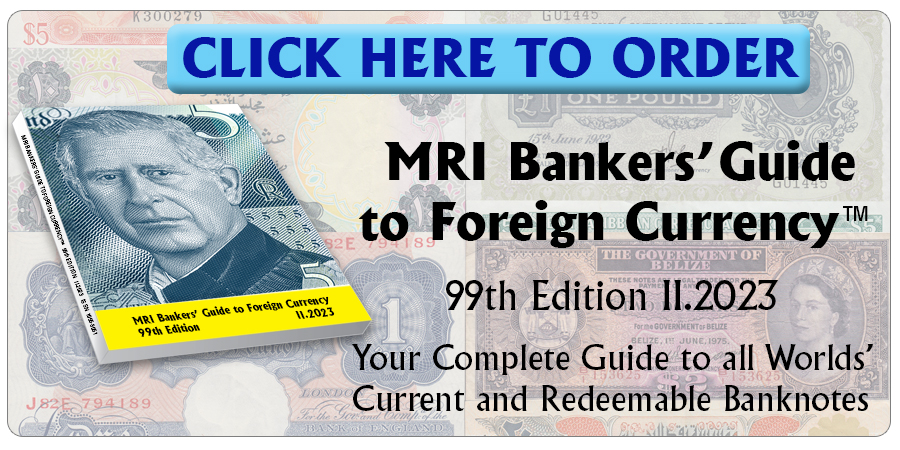 The Maldives Monetary Authority presented in a ceremony which took place yesterday 3 July 2022 the new symbol for the Maldivian rufiya. This design by Hassan Shujau was selected in a competition which took place last year.
The new symbol will be used in all banknotes issued by the Maldives Monetary Authority.
Speaking at the ceremony Aminath Shauna, Minister for Environment, Climate Change and Technology, declared that the use of the symbol, the modified letter "raa" in the Dhivehi language, is a breakthrough in the efforts to preserve and promote it. 
Source: pamnews.m
Click here to order the MRI BANKERS' GUIDE TO FOREIGN CURRENCY™
*** Would you like to share your comments, corrections or news? Please contact info@mriguide.com
©2022  MRI BANKERS' GUIDE TO FOREIGN CURRENCY™. All rights reserved. 

« More posts