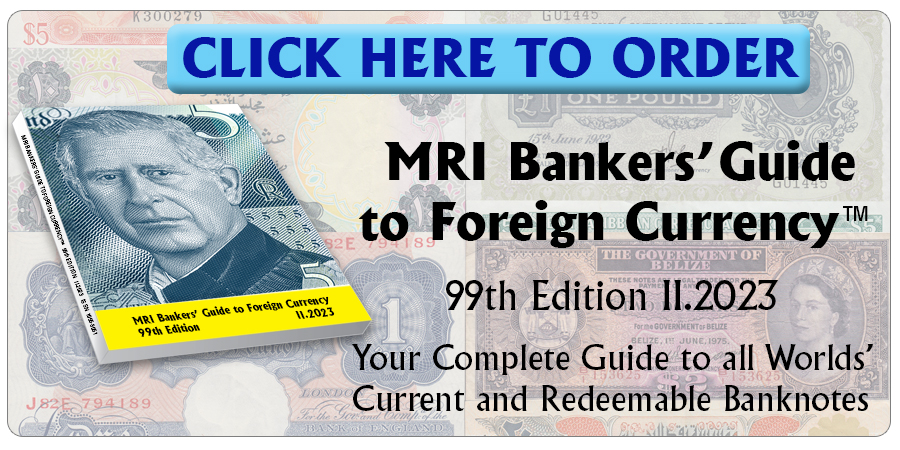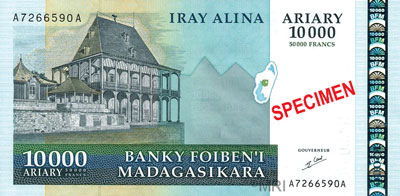 Alain Rasolofondraibe, Governor of the Bank Foiben'i Madagasikara, declared that only 35% of the older banknotes of the 2003-04 series remain in circulation; and that soon they will be withrawn.
For the time being these notes retain their legal tender status, but Mr Rasolofondraibe estimates that a decree ordering their withdrawal will be issued before the year's end.
When retired from circulation, these notes will be redeemable at par at the Bank's main office and its 15 branches.
Source: matv.mg
Click here to order the MRI BANKERS' GUIDE TO FOREIGN CURRENCY™
*** Do you want to share your comments, corrections or news? Please contact info@mriguide.com
©2019  MRI BANKERS' GUIDE TO FOREIGN CURRENCY™
« More posts