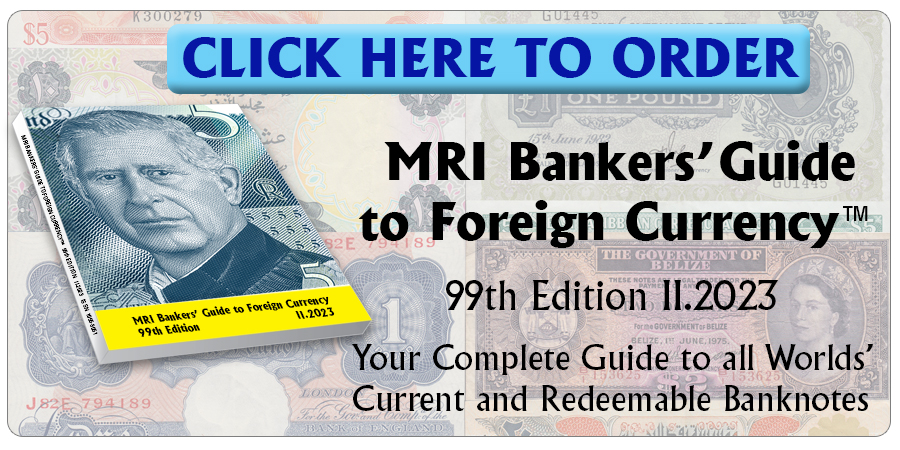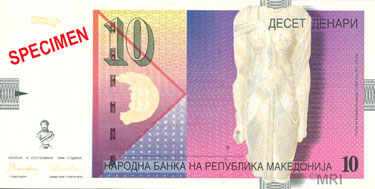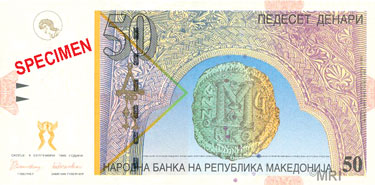 Narodne Banka na Republika Makedonia will issue on May 15 new polymer notes of 10 (MKD10.2) and 50 denari (MKD50.2).
The current paper notes of the same denominations (MKD10.1 and MKD50.1) will cease to be legal tender at the same time, and can be exchanged at any commercial bank until 15 May 2019. Afterward these are redeemable at the National Bank.
On May 2 banknotes of 100 denarii dated "May 2018" will also be issued. It is not clear whether these will be a new date of the current type or a modified or new type.
Source: Sitel.com.mk
Courtesy: Cleophas Schockem.
Order your copy of the MRI Bankers' Guide to Foreign Currency™ now!
©2018  Monetary Research Institute.
SaveSave
SaveSave
« More posts