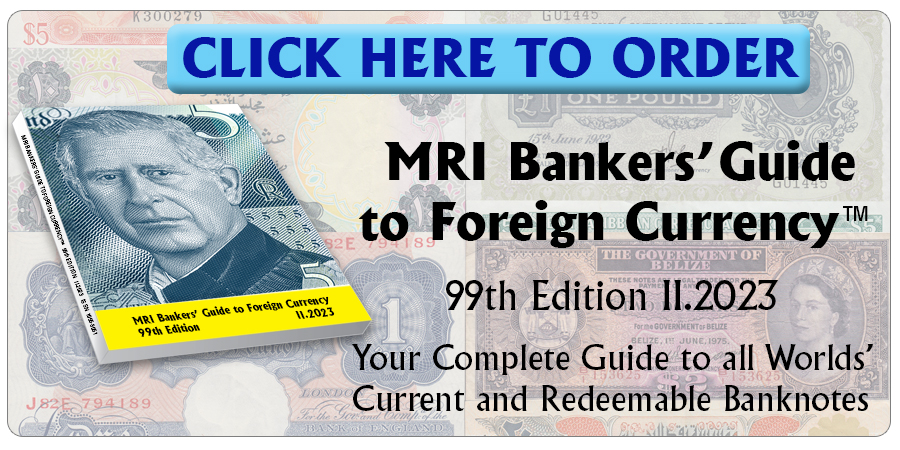 You saw it first here…
The Macau Government has signed new ten-year agreements with Bank of China (Macau) and Banco Nacional Ultramarino (BNU) to extend their banknote issuing agent bank status.
According to a statement from the Monetary Authority of Macau, "under these contracts, the Government maintains the banknote issuing allocation on an equal share basis for the two agent banks".
The new contracts are valid until 15 October 2030.
Source: macaubusiness.com
Courtesy: Cleophas Schockem
Click here to order the MRI BANKERS' GUIDE TO FOREIGN CURRENCY™
*** Would you like to share your comments, corrections or news? Please contact info@mriguide.com
©2020  MRI BANKERS' GUIDE TO FOREIGN CURRENCY™. All rights reserved.
« More posts