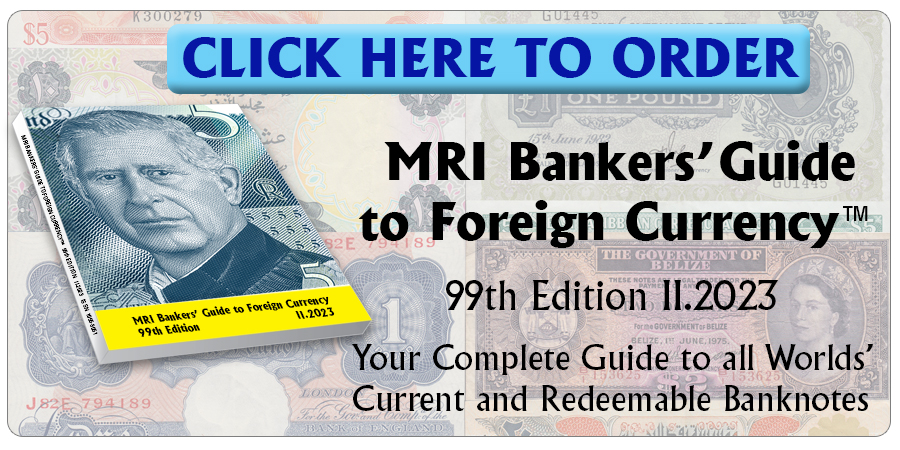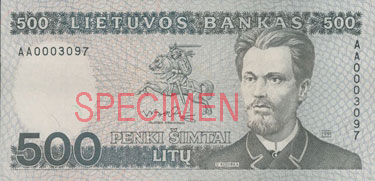 1991 Valid


 
                                                                                                                                    1994 Worthless                                                                                                                                    
The Bank of Lithuania is selling a three note set of never issued banknotes. These are:
   1,000 litas 1991  featuring Mikalojus Konstantinas Ciurlonis, denomination never issued.
       500 litas 1991  The design is completely different to the valid one dated 2000 (LTL500.1)
        100 litas 1994  The valid note is dated 1991 and has a single signature, the souvenir worthless note is                                  dated 1994 and has two signatures. 
The Bank is selling the sets at EUR228.00 each, of which 4,504 were made available.
Order your copy of the MRI Bankers' Guide to Foreign Currency™ now!
Source: Bank of Lithuania
Courtesy: Cleophas Schockem and Pieter Liem, Canada Currency Centre.
©2018  Monetary research Institute
SaveSave
SaveSave
SaveSave
« More posts