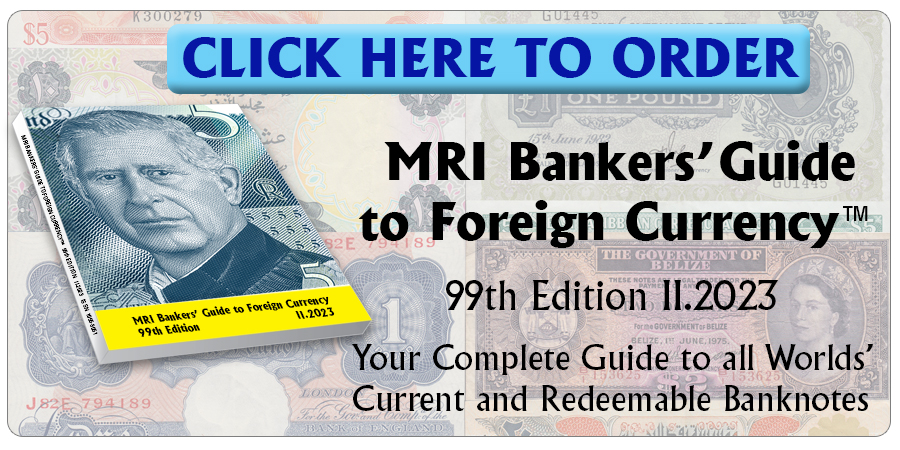 Malta has seized in September a massive shipment of an unofficial Libyan currency believed to have been destined for military strongman Khalifa Haftar who is leading an offensive south of Tripoli.
Sources involved in the country's national security sector confirmed that two 2,000-cubic-foot containers packed full of the recently-introduced currency were discovered at the end of September when the shipment stopped in Malta.
The banknotes were printed in Russia.
Source: Herald, Malta
Click here to order the MRI BANKERS' GUIDE TO FOREIGN CURRENCY™
*** Do you want to share your comments, corrections or news? Please contact info@mriguide.com
©2019  MRI BANKERS' GUIDE TO FOREIGN CURRENCY™. All rights reserved.
« More posts