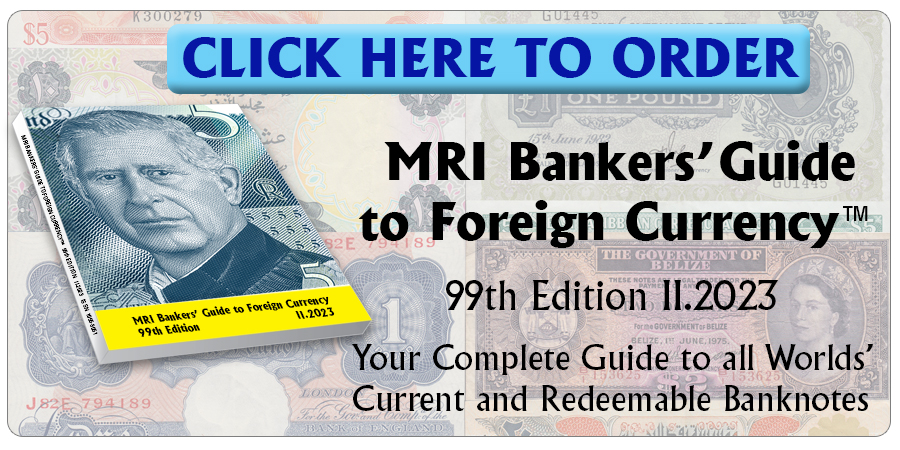 The United States Department of State issued yesterday 29 May 2020 a press statement commending the Government of Malta for seizing a shipment of "counterfeit" Libyan currency printed by Goznak, the Russian State-owned fiscal printers, destined to the rebel Beida's Central Bank in the Eastern part of Libya.
Most likely this shipment contained reprints of the current "Russian" Libyan dinars, which have horizontal serial numbers, as opposed to the notes with vertical serial numbers. printed in the United Kingdom, destined to the legitimate Tripoli's Central Bank in the Western side.
Courtesy: Johan Colpa.
Click here to order the MRI BANKERS' GUIDE TO FOREIGN CURRENCY™
*** Would you like to share your comments, corrections or news? Please contact info@mriguide.com
©2020  MRI BANKERS' GUIDE TO FOREIGN CURRENCY™. All rights reserved.
« More posts