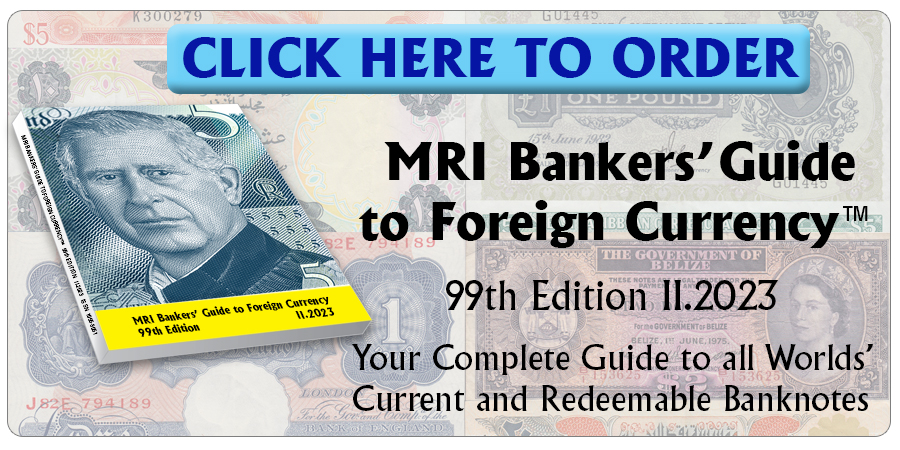 You saw it first here…
The Liberian House of Representatives approved yesterday the proposal of the Central Bank of Liberia for the printing of a new family of banknotes. When confirmed by the Senate the banknotes to be printed will included the denominations of 20 dollars (LRD20.3), 50 dollars (LRD50.3), 100 dollars (LRD100.3), 500 dollars (LRD500.2) and for the first time a 1,000 dollars note (LRD1,000.1).
The lower denominations will probably be replaced by coins.
Source: The News.
Courtesy: Cleophas Schockem.
Click here to order the MRI BANKERS' GUIDE TO FOREIGN CURRENCY™
*** Would you like to share your comments, corrections or news? Please contact info@mriguide.com
©2021  MRI BANKERS' GUIDE TO FOREIGN CURRENCY™. All rights reserved.
« More posts