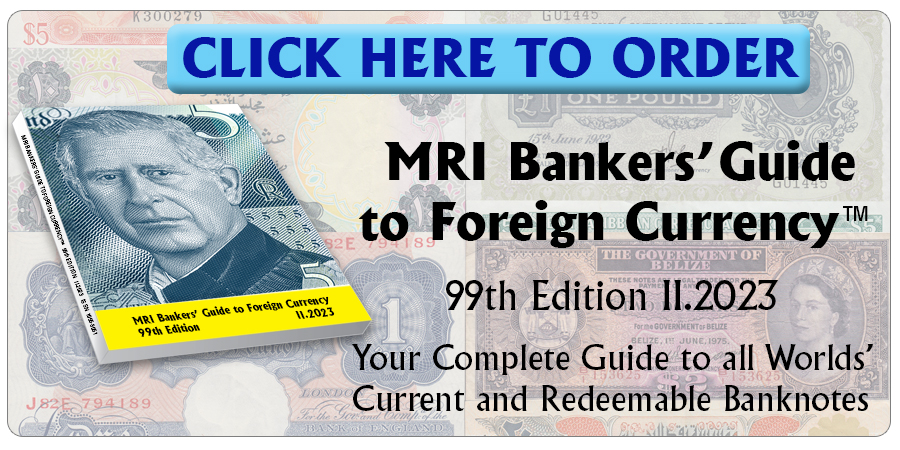 Liberia's Finance and Development Planning Minister Samuel D. Tweah has denied reports of missing containers 0f banknotes amounting to 15 billion Liberian dollars.
He claims that it is impossible for 15 Billion to vanish, when the entire cash in circulation in the country amounts to 17 billion. This was later corrected to claim that only 9 billion were missing, which would still be roughly half of the currency in circulation.
Now the investigation tries to find how much was printed, and how much was issued an follow the paper trail, in order to get a clear picture of what really happened.
Source: allafrica.com
Click here to order the MRI BANKERS' GUIDE TO FOREIGN CURRENCY™
©2018  MRI BANKERS'GUIDE TO FOREIGN CURRENCY™
« More posts