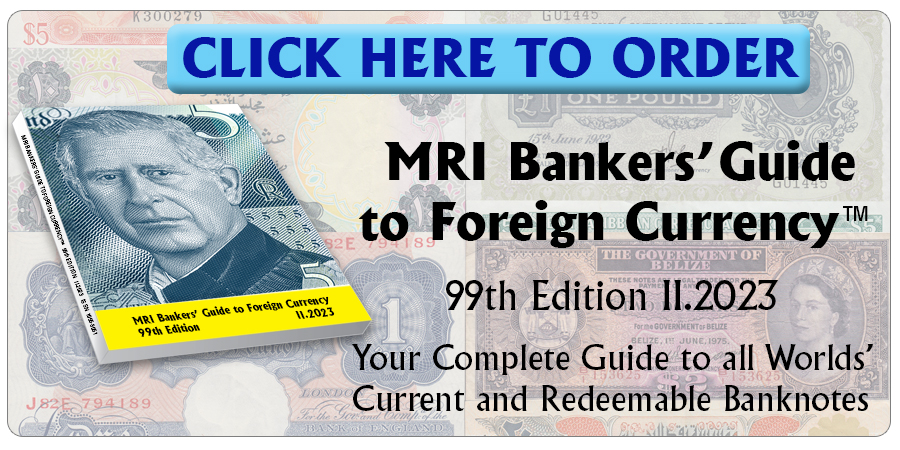 Samuel Tweah, Finance and Development Planning Minister, urged lawmakers to approve the printing of new banknotes to completely replace the ones currently in circulation.
One problem seems to be that the cost of printing the new banknotes is not budgeted in the current fiscal year, so the Government will have to find the money somehow.
The last delivery of banknotes printed by Crane Currency was irregular, so that firm will not be considered in the bidding for the printing of the new banknotes. 
The new family will include the denominations of 20 dollars (LRD20.3), 50 dollars (LRD50.3), 100 dollars (LRD100.3), 500 dollars (LRD500.2) and 1,000 dollars (LRD1,000.1). The denominations of 1; 5 and 10 dollars will be replaced by coins.
The process of planning, producing and distributing the new banknotes is estimated to take up to six months.
The project has yet to be approved by Parliament.
Source: frontpageafricaonline.com
Click here to order the MRI BANKERS' GUIDE TO FOREIGN CURRENCY™
*** Do you want to share your comments, corrections or news? Please contact info@mriguide.com
©2019  MRI BANKERS' GUIDE TO FOREIGN CURRENCY™
« More posts