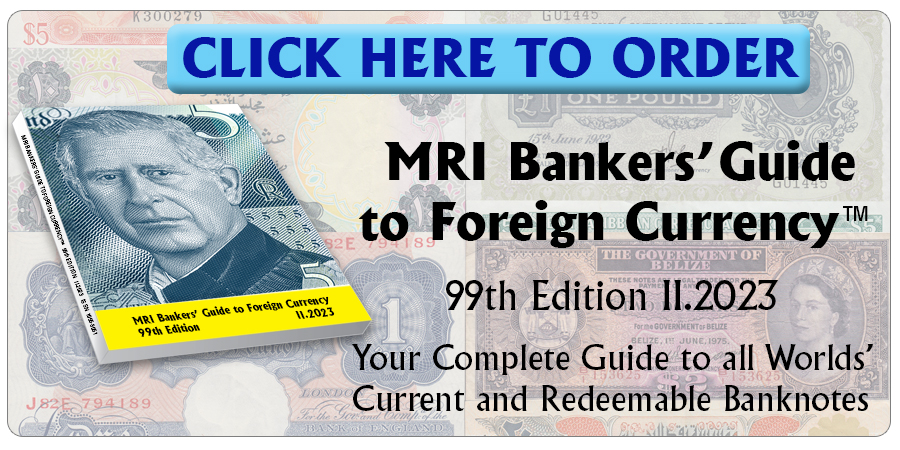 You saw it here first…
Dr Retšelisitsoe Matlanya, Governor of the Central Bank of Lesotho, has announced on 21 December the immediate release of improved banknotes, to gradually replace those issued in 2010 and 2015.
The new banknotes of 10 (LSL10.6), 20 (LSL20.6), 50 (LSL50.4), 100 (LSL100.4) and 200 maloti (LSL200.3) have several improvements with respect to the earlier ones.
These are the main changes of the new family of notes:
   A layer of SICPAPROTECT®, an antibacterial and antiviral spray, has been applied to make them safer,
   The security thread has been moved to the left,
   Tactile marks are printed on the to help the people with impaired vision were added at the edge of the banknotes,
   The plastic stripe has been removed, and
   The size of some of the notes has been enlarged, to accommodate the tactile marks.
The new notes will co-circulate along the 2010-2015 ones.
Source: maserumetro.com
Click here to order the MRI BANKERS' GUIDE TO FOREIGN CURRENCY™
*** Would you like to share your comments, corrections or news? Please contact info@mriguide.com
©2021  MRI BANKERS' GUIDE TO FOREIGN CURRENCY™. All rights reserved.
« More posts