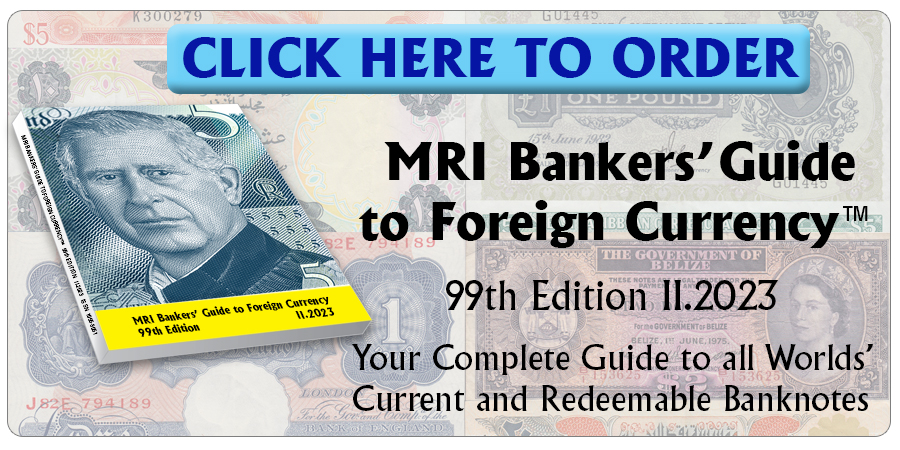 The High Court froze the contract that was awarded to De La Rue for the printing of new banknotes. These notes without portraits of political or historical figures, as mandated by the Kenyan Constitution, will therefore not be available by mid 2018.
Source StandardMedia
Order your copy of the MRI Bankers' Guide to Foreign Currency™ now!
©2017 Monetary Research Institute.
« More posts