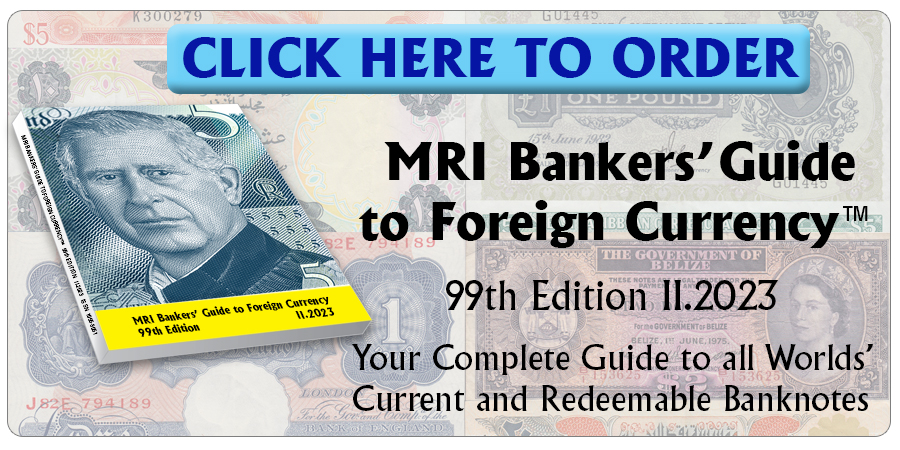 A new edition of the 2011 dated 5,000 tenge banknote (KZT5,000.5) has been recently issued. It is similar to the original 2011 note, but it lacks the signature in the back. There also are some other minor changes.
Courtesy: Gabriel's Numismatic Market, LLC.
Order your copy of the MRI Bankers' Guide to Foreign Currency™ now!
©2017 Monetary Research Institute.
SaveSave
« More posts