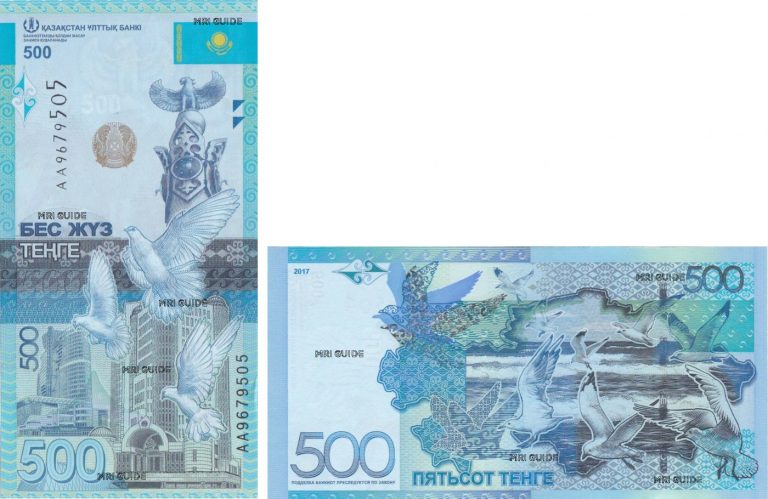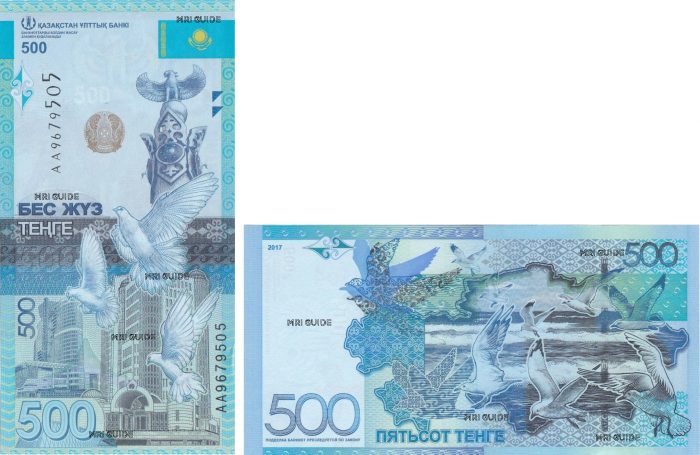 The National Bank of Kazakstan has issued yesterday a new banknote of 500 tenge (KZT500.5). This note is part of the "Kazakh Eli" family. Its size is 130 x 63 mm. The text is still in  the Cyrillic alphabet. Future notes will have Latin script. 
The main images are the "Kazakh Eli" monument and flying pigeons.
The 2006 (KZT500.3) and 2017 (KZT500.4) notes of 500 tenge will cease to be legal tender June 10, 2020.
Source Kursiv.kz
Courtesy Cleophas Schockem.
« More posts