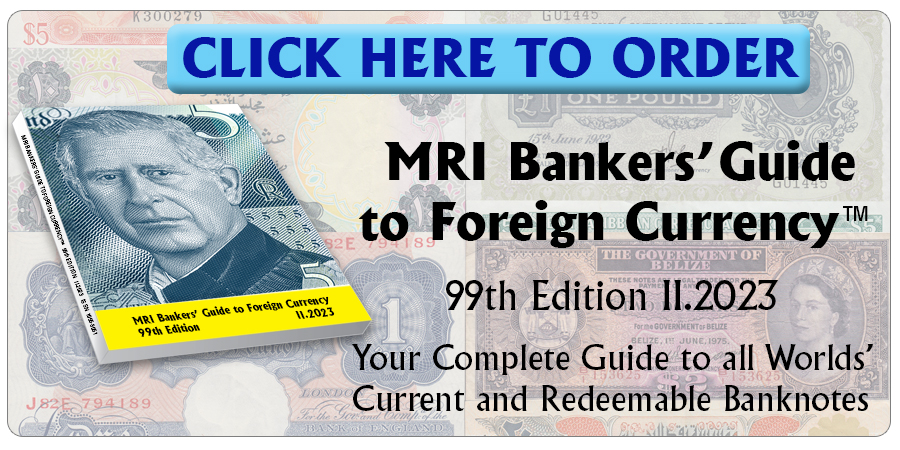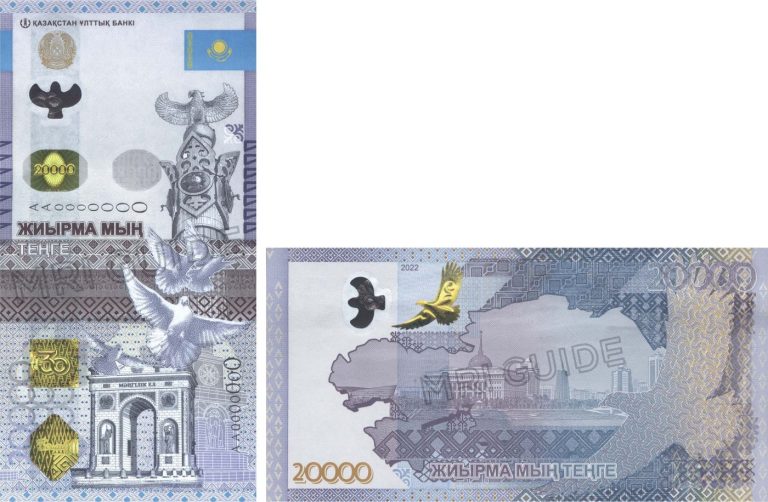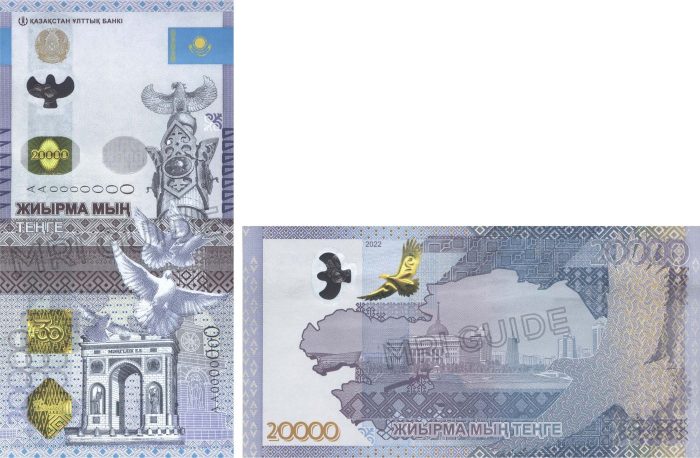 On October 1, 2022, the National Bank of Kazakhstan will put into circulation a new banknote of 20,000 tenge (KZT20,000.2).
The design is made using a vertical demetallized strip with a holographic image of the denomination.
The banknote has 25 security elements and its size is 79 x 159 mm.
Source: Qazaqstan Ulltyq Banky
Courtesy: Alex Zlotin
Order the MRI BANKERS' GUIDE TO FOREIGN CURRENCY™
©2022  MRI BANKERS' GUIDE TO FOREIGN CURRENCY™. All rights reserve


« More posts